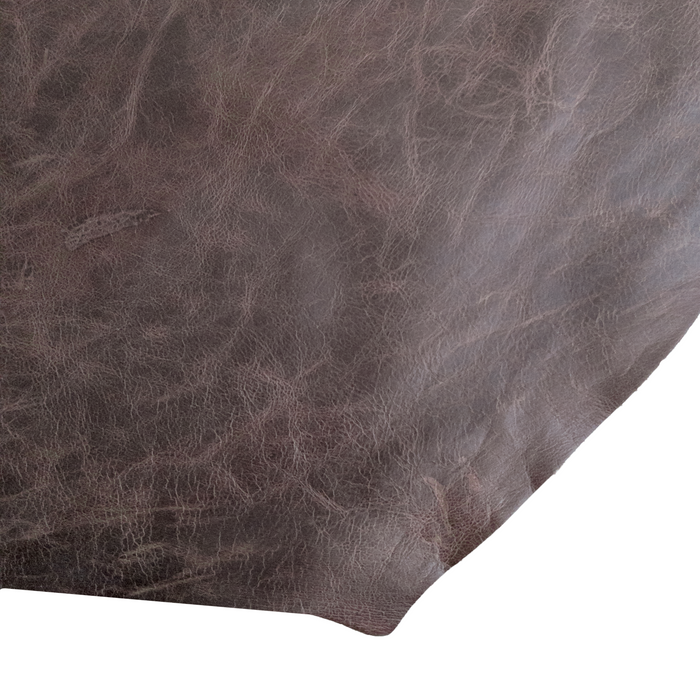 Distressed Pull-Up - Cordovan
Distressed pull up cowhide leather in a rich shade of burgundy, that leans towards brown.
This leather has just the right amount of wax to it for beautiful satin finish.
Flesh side is smooth and clean, making it great to use grain side or flesh side out!

Thickness: 3oz-3.5oz (1.2mm-1.4mm)

Half Hide: 20-21sq ft
Whole Hide: 40-42sq ft.