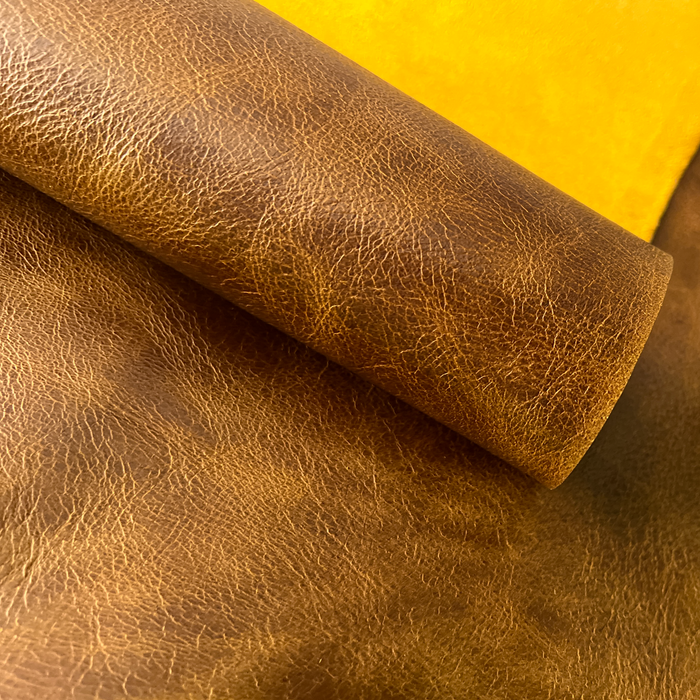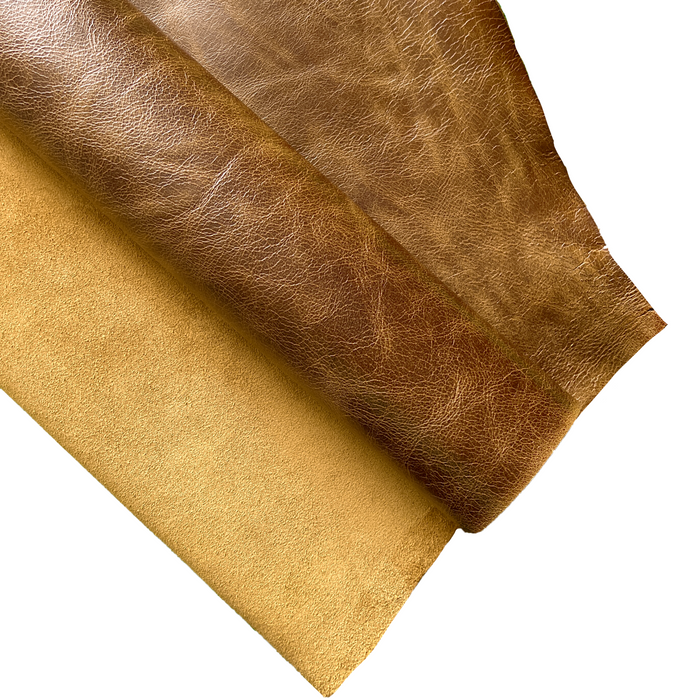 Distressed Waxy Pull-Up - Sepia Brown
Distressed pull up cowhide leather in a rich golden brown color.
The finish on the color is a satin finish.
These hides have just as beautiful flesh side as they do grain side!
Thickness: 3oz-3.5oz (1.2mm-1.4mm)

Half Hide: 20-21sq ft
Whole Hide: 40-42sq ft.