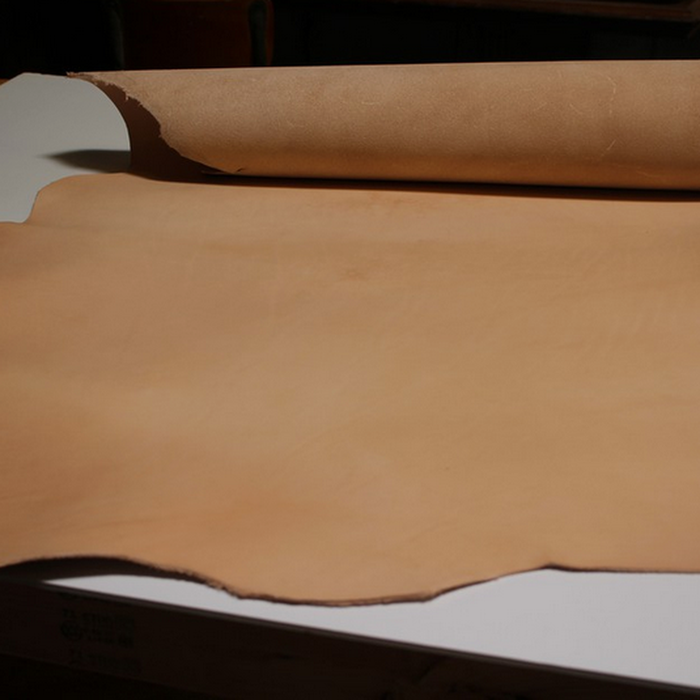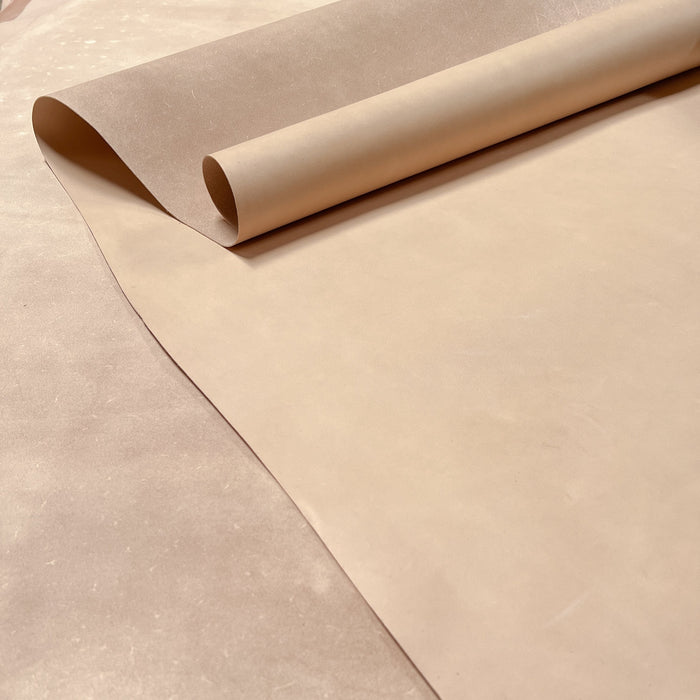 European Veg-Tan Sides - Various Thicknesses
A vegetable tanned strap leather that only gets better as it ages. This leather turns a soft gold color as it ages and is used by some of the largest purse and flat goods manufacturers. You and your customers will love the beautiful patina on this hide.
These sides may have blemishes and other minor defects.

Please contact us for ordering by the square foot or bulk purchase prices. 
Average Size: 20sq ft. - 24sq ft.
Tannery: Sepici
Sepici tannery began in Turkey in 1930, and is now a worldwide supplier of high quality vegetable tanned leather. Sepici tans top quality European steer hides using tannin extracts from oak, chestnut, mimosa and quebracho trees