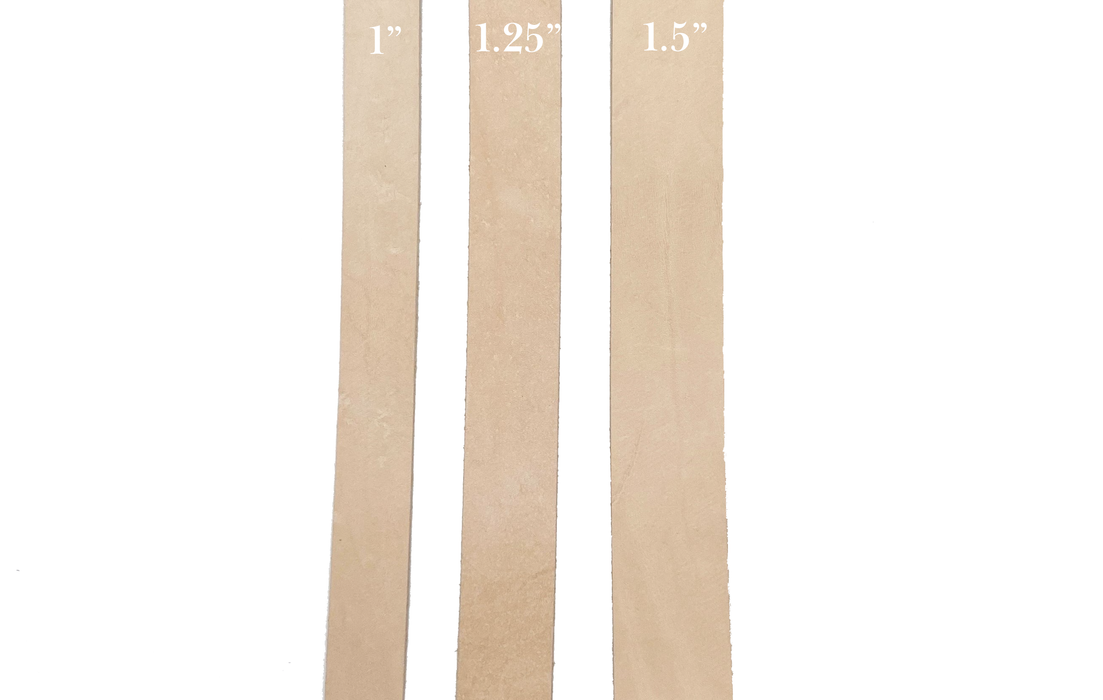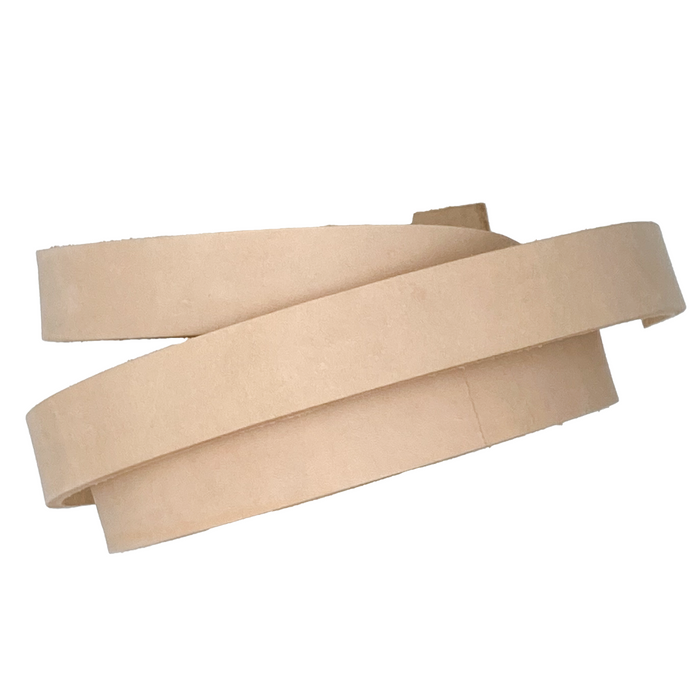 Veg-Tan Eco Belt Strips - Various Widths
Tanned from USA hides the old fashion way! They are pit tanned and will carve with ease when cased correctly.
These natural vegetable tanned leather strips are 8/9oz (3.2mm-3.6mm) in thickness.
They can be stamped, carved and dyed.

They are perfect for a men's belts, woman's belts, cut into dog collars, purse straps, cuffs, wristbands, and more!
Average Length: 48"-55"
*Might have minor blemishes and flaws