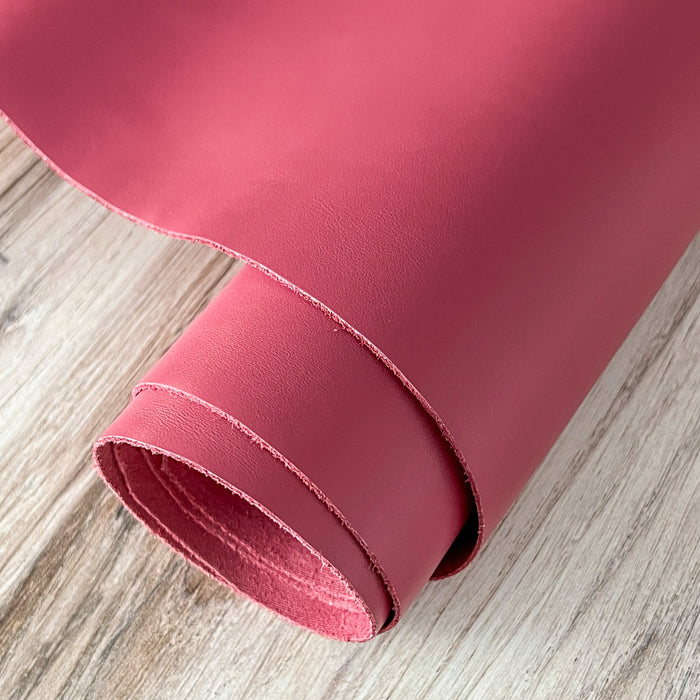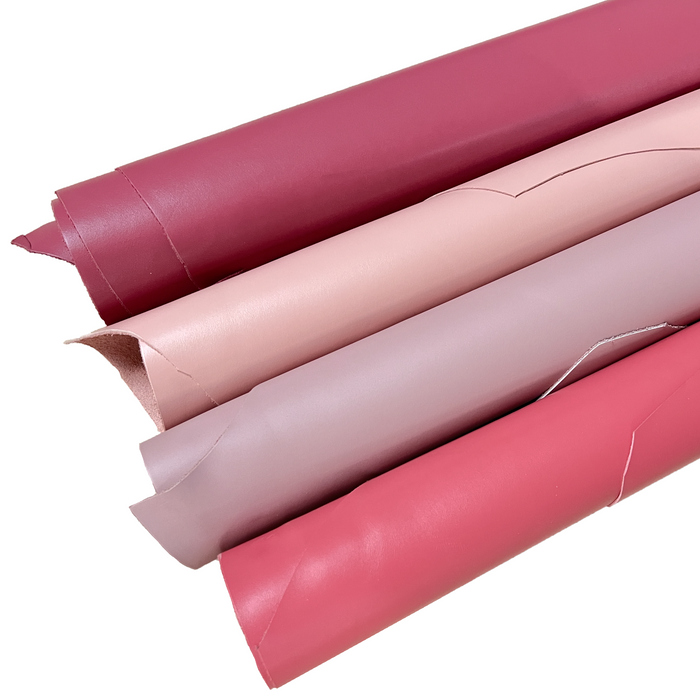 Full Grain Italian Handbag Sides - Coral Pink
These Coral Pink full grain, Italian handbag sides have a satin finish and medium temper. Perfect for high-end handbags, fringe, and light weight wallets.

Overall clean hides with some having a brand or minor flaws.
Temper: Medium. Great bag leather, has a little bit of movement with still holding its shape.
Thickness: 3oz-4oz (1.2mm-1.6mm)

Average Size: 21sq ft.-23sqft.
*Listing is for one hide. In the group picture, the color is on the bottom for reference