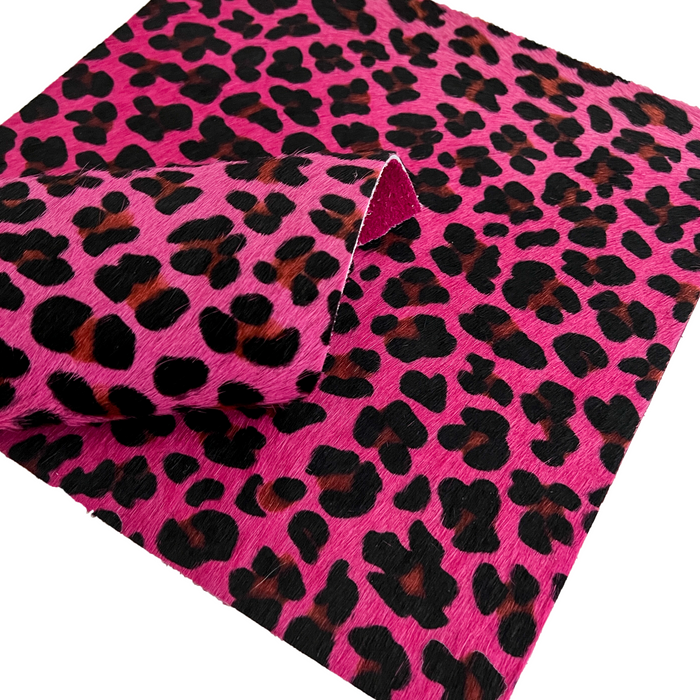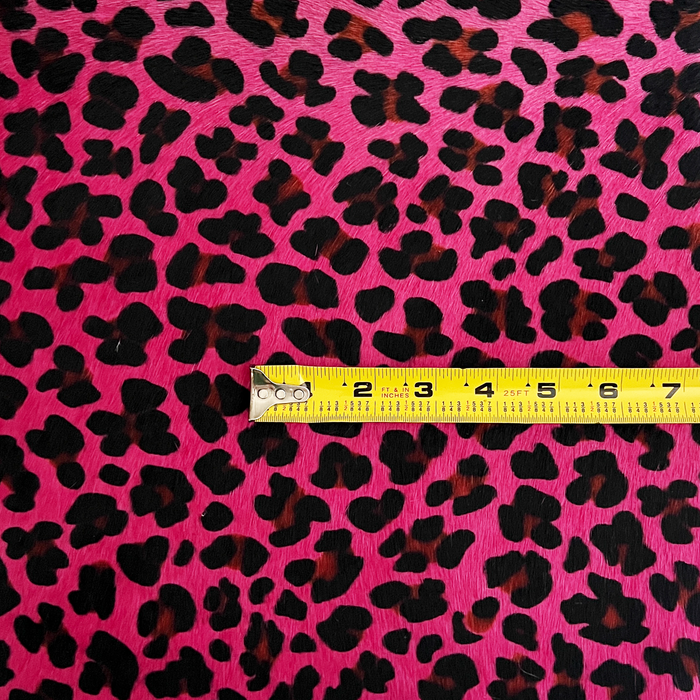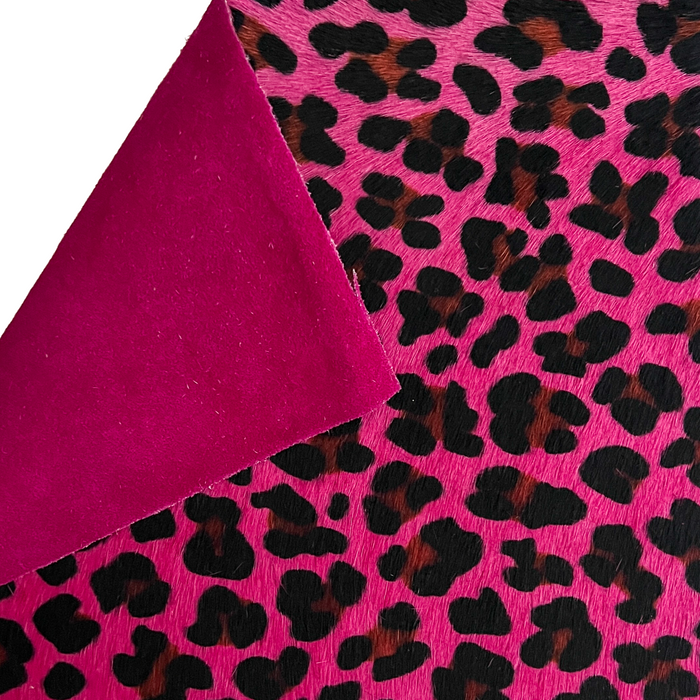 Hot Pink Leopard Hair-On Panel
Hot Pink Leopard printed hair-on cowhide panels that are great for small leather projects!

Each panel can vary in pattern (it's rare that there are any two alike!).
Some panels might have a minor flaw on them.
The back is a matching pink suede, a stamp is possible but overall clean. 
Thickness: 3oz-4oz (1.2mm-1.6mm)

Short Hair 
The hair on hides do shed during cutting.