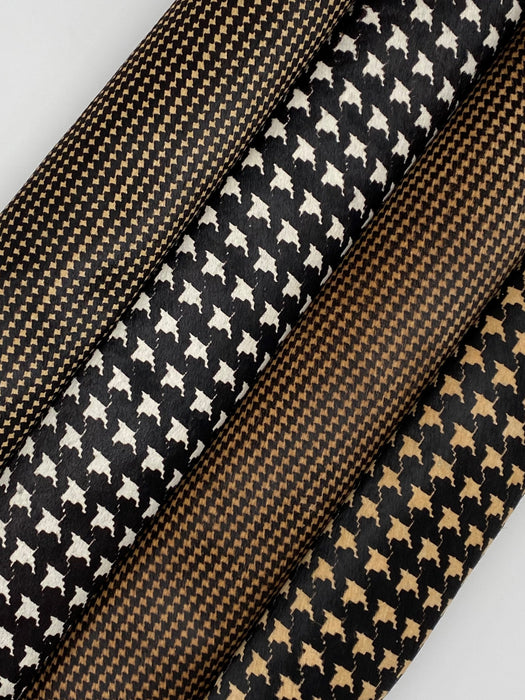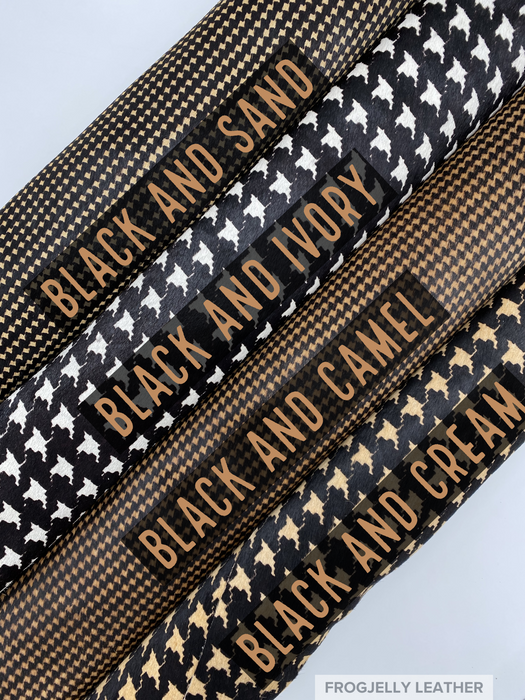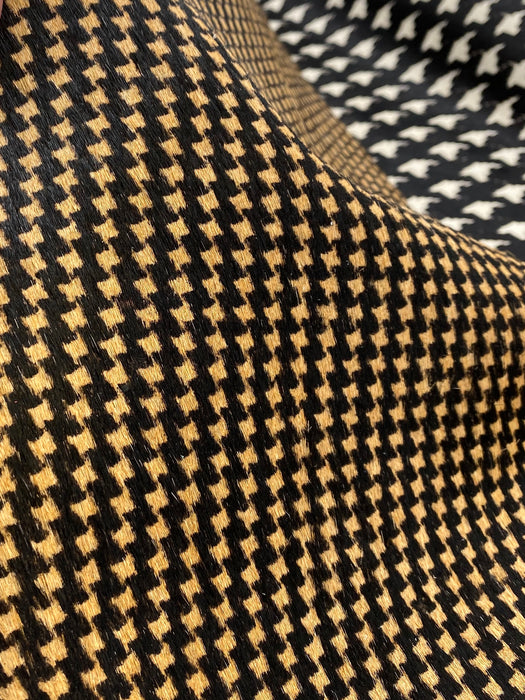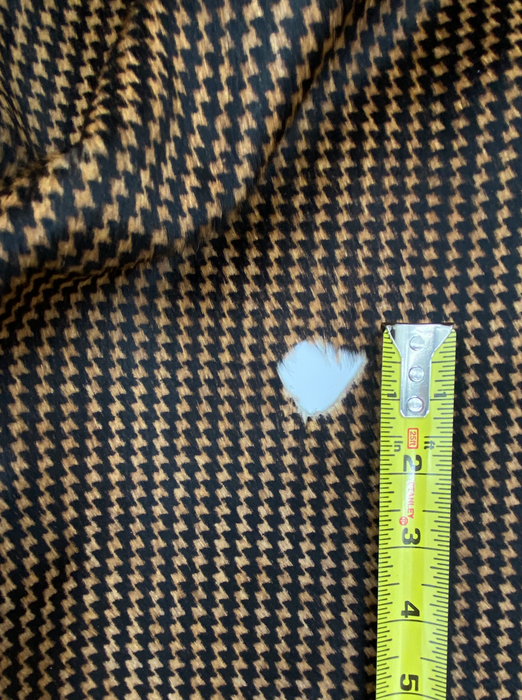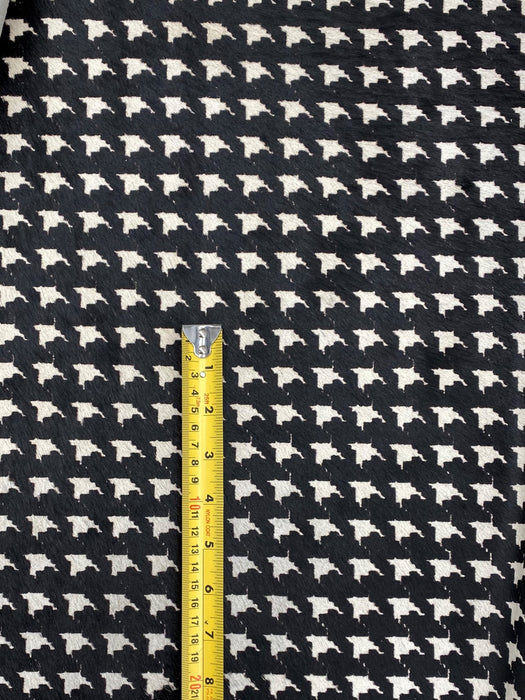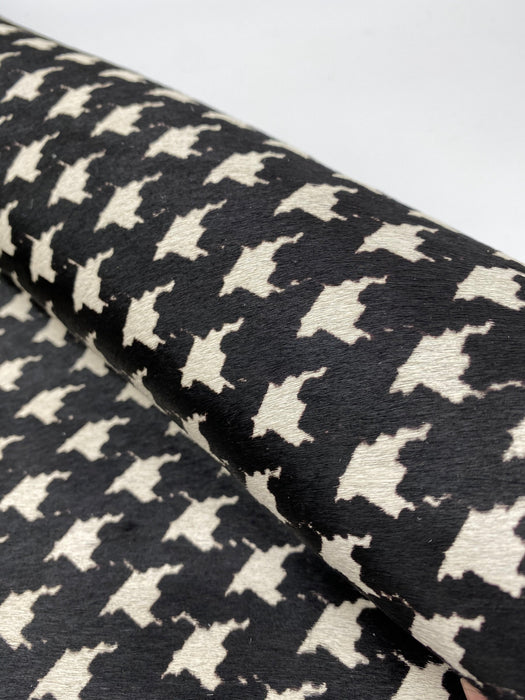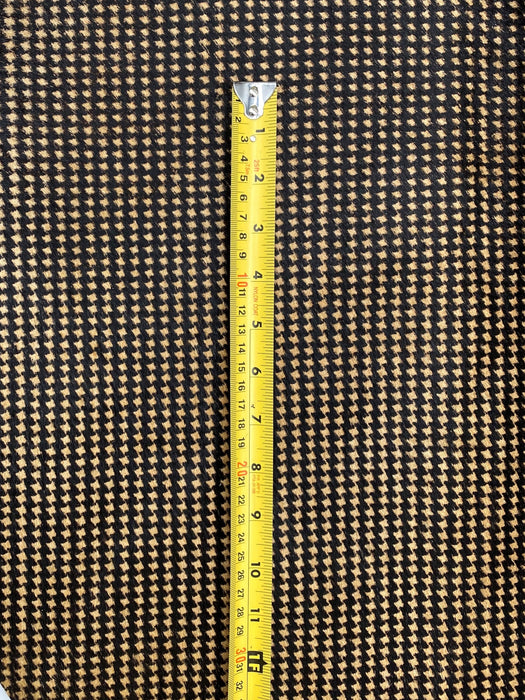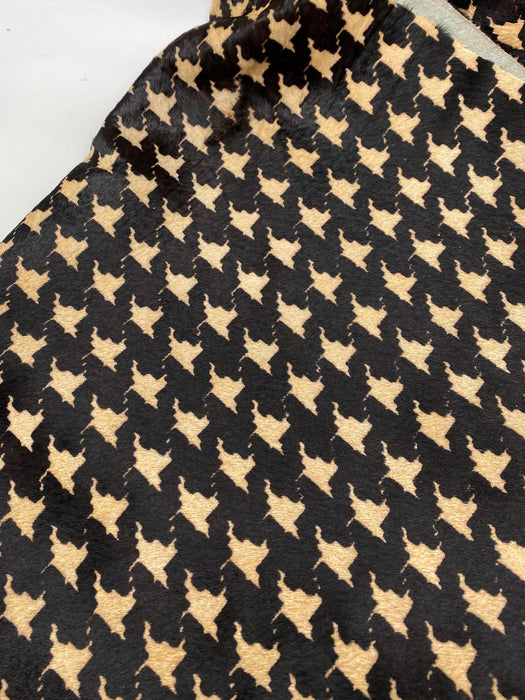 Houndstooth Hair On Cowhide Sides
These Houndstooth hair on cowhide half hides are perfect for handbags, pillows, upholstery, earrings and more!
Each side can vary in tone, some even having various shades of the ivory or camel through out the hide.

Temper is soft and flexible but holds it shape for well.
Some sides will have flaws like holes, very small spots of missing hair and brands.
Please see all images for examples!
Average Size: 15-16 sq ft
Thickness: 3-4oz (1.2mm-1.6mm)
Short Hair
The hair on hides do tend to shed during cutting.