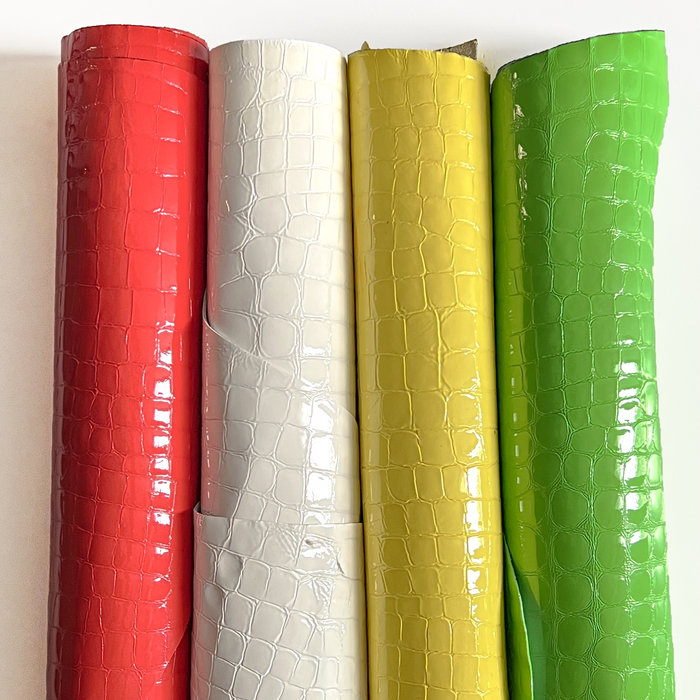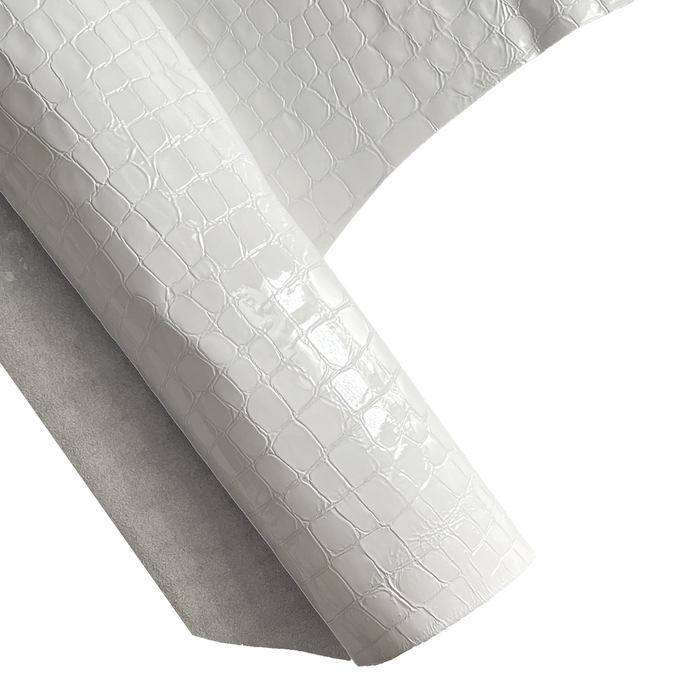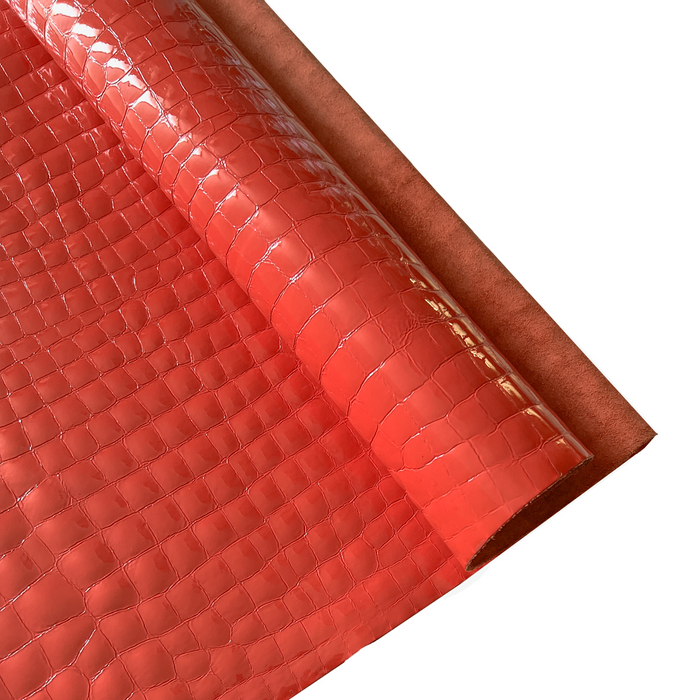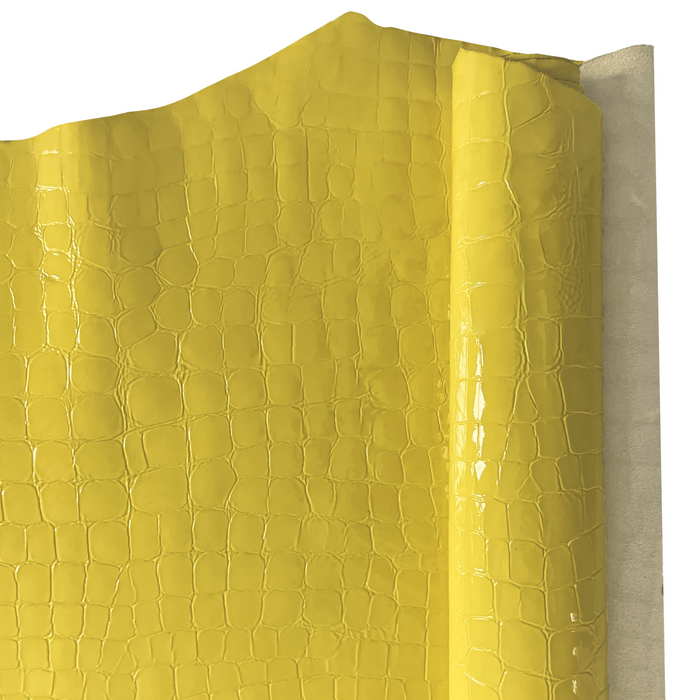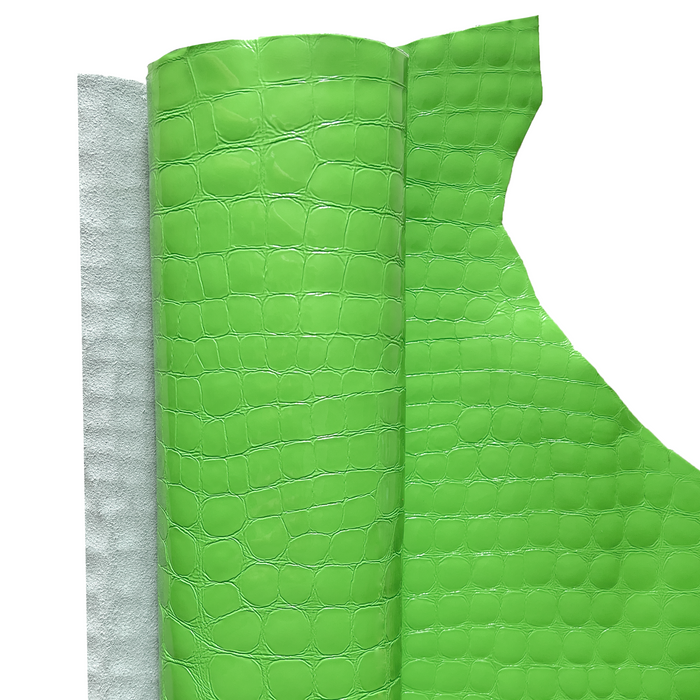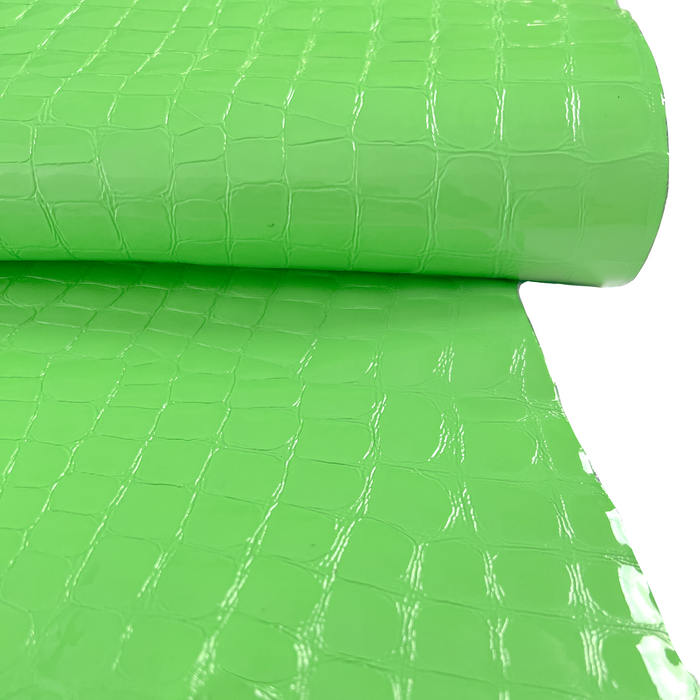 Croc. Embossed Italian Handbag Sides
Introducing our fabulous selection of Croc. Embossed Italian Handbag Sides that bring a colorful touch to your projects!
These exquisite hides boast a soft and pliable touch, adding a captivating burst of color to your bags, upholstery, and beyond.

Please note that while some hides may have minor flaws, they still retain their overall charm and appeal.

The finish on these hides is glossy, giving them a sleek and polished look. With a thickness ranging from 2.5oz to 3oz (1.0mm to 1.2mm), they strike the perfect balance between durability and flexibility.

Hurry, this is a limited run, and once these are gone, they won't be restocked!

Size Ranges:
White 18sq ft.-23sq ft
Red-Orange 19sq ft.-21sq ft.
Lemon Yellow 18sq ft.-22sq ft.
Lime Green 13sq ft.-17sq ft.