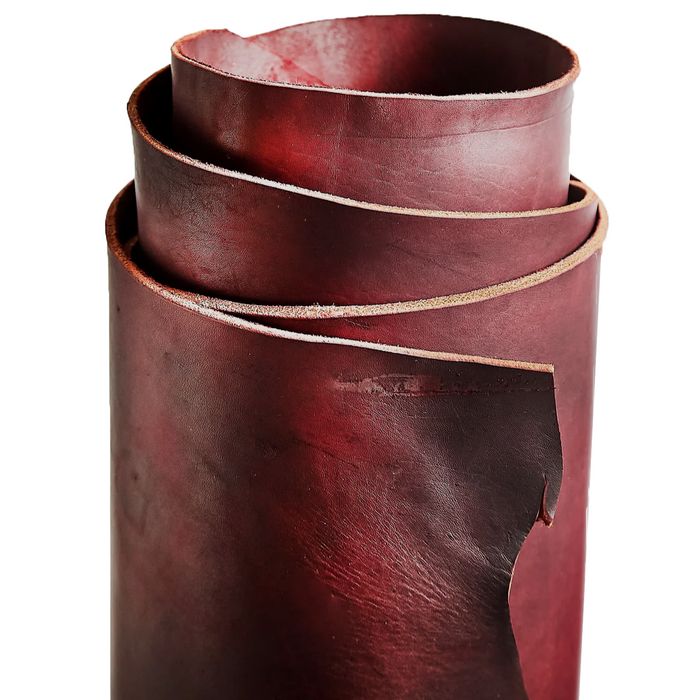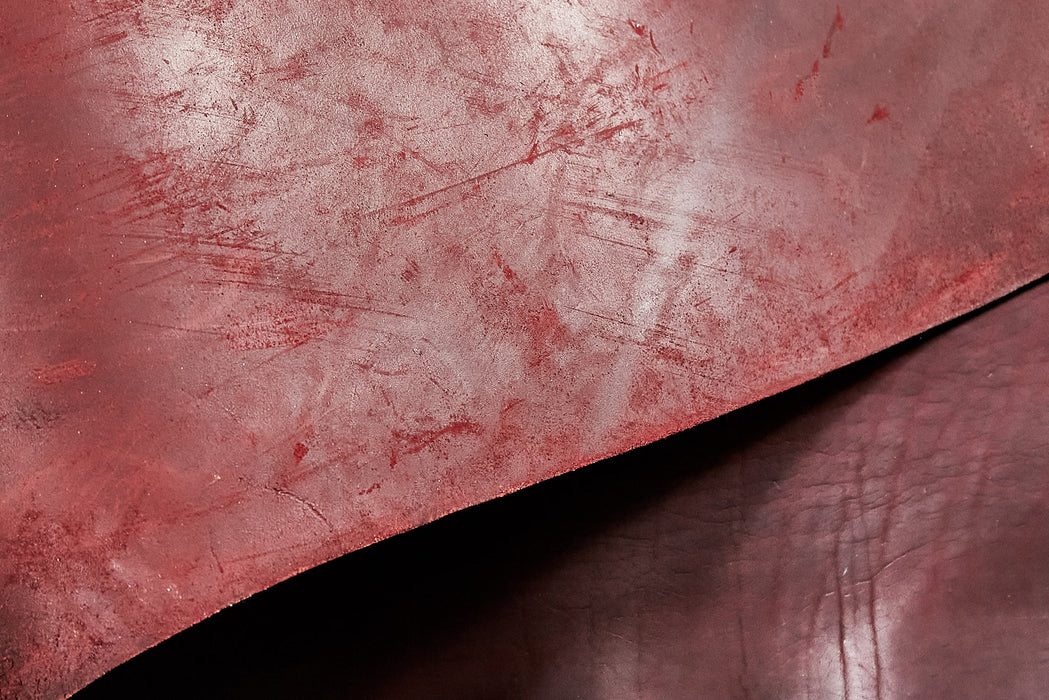 Latigo Leather Side - Burgundy
Introducing our Burgundy Latigo Cowhide Sides!

These Argentine hides come in 12oz-14 oz (4.8mm-5.6mm thick) and offer great value with excellent tanning quality and affordability.

Latigo leather's durability makes it ideal for straps and more.

Experience the quality and craftsmanship of our Latigo Cowhide Sides – for lasting leather projects.
Size Average: 21sq ft.-23sq ft.
Thickness: 12oz-14oz (4.8mm-5.6mm)