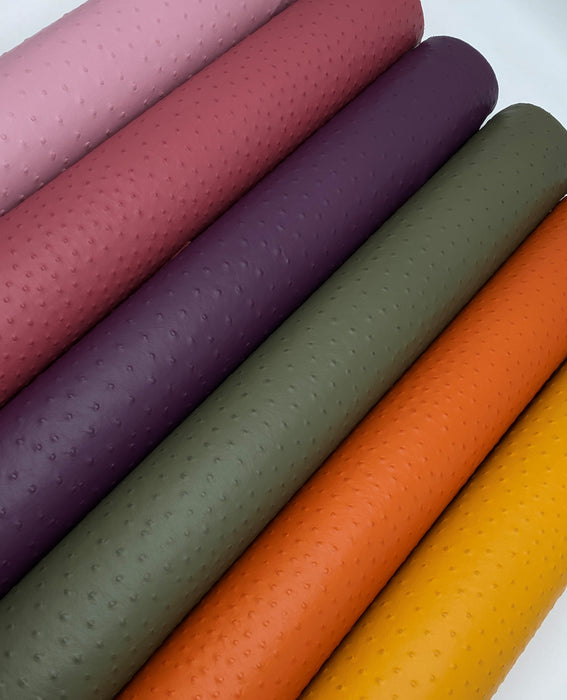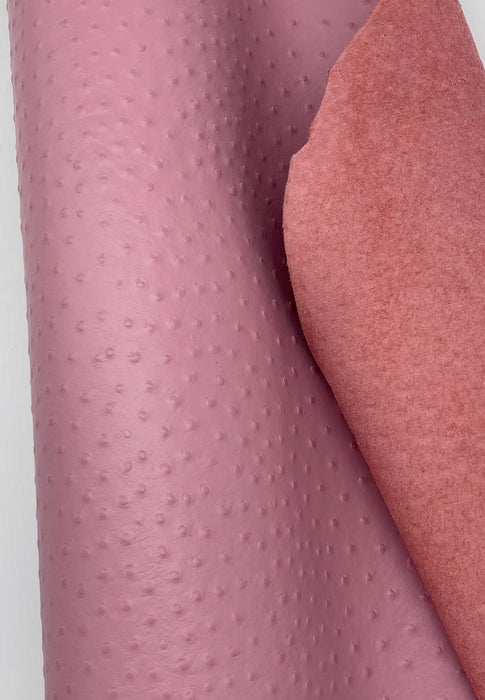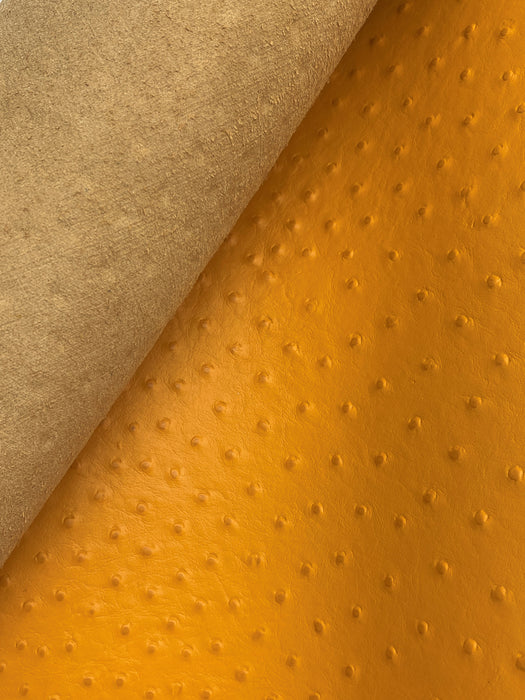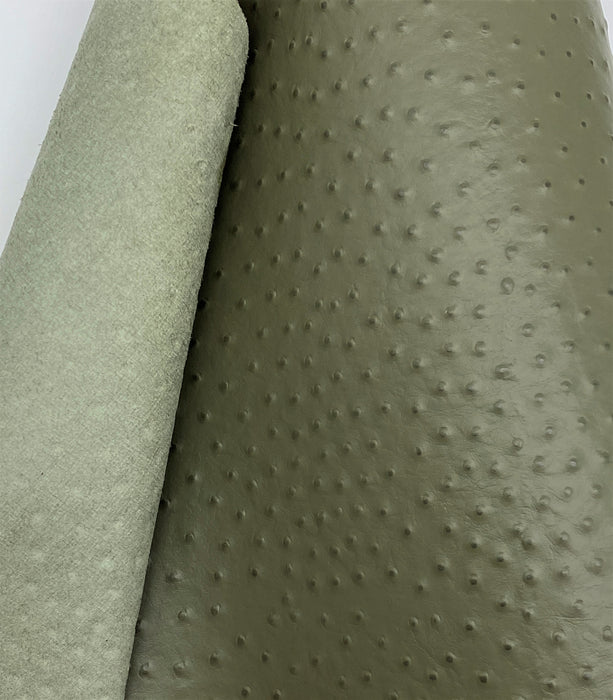 Ostrich Embossed Cowhide Leather Panels
This ostrich embossed cowhide panel would work well for earrings, inlay and any other fun leather projects. Temper is medium soft, rigid enough to hold it's shape well, but still pliable and easy to work with. The backside of this panel is smooth and may have markings and/or stamps on them. 
Thickness: 1.0mm- 1.2mm/ 2.5oz - 3oz
Please note: Radiant Gold color backside will have markings on the back, we have discounted that color because of the markings on the back!