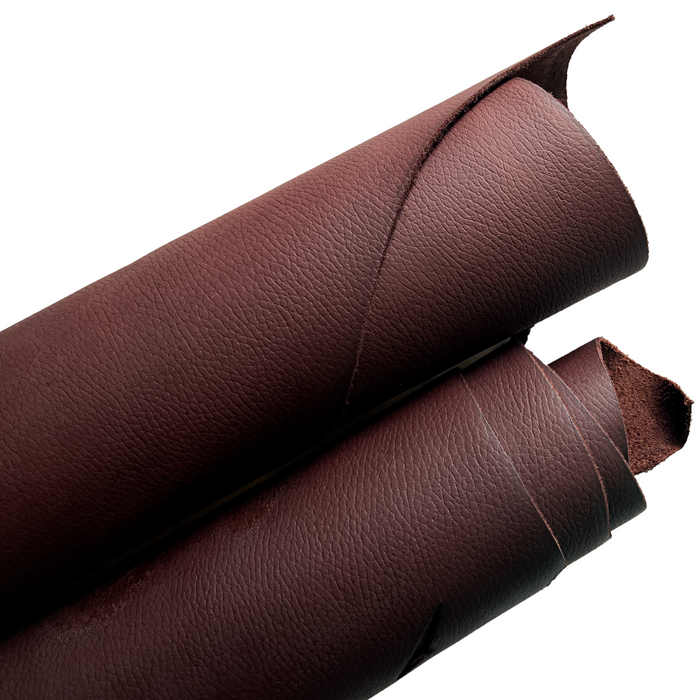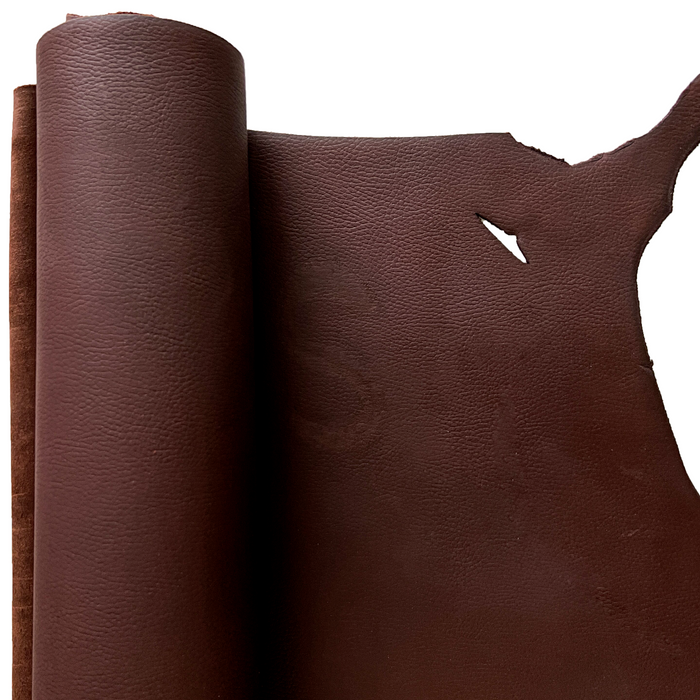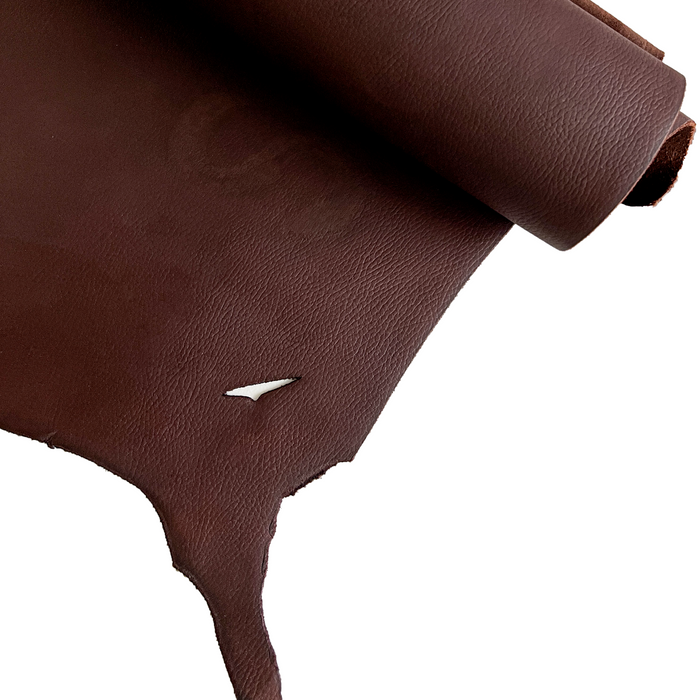 Pebble Grain Utility Sides - Dark Rosewood
These Pebble Grain Dark Rosewood utility sides provide bags, aprons, journal covers, and other projects with a rugged look!
The third photo offers insight into the range of shades these hides may display.
While generally high quality, these hides may also feature brands, blemishes, and additional markings. An imperfect perfection!
Thickness: 5oz-6oz (2.0mm-2.4mm) with a medium temper.
Average Size: 20sq ft-22sq ft.