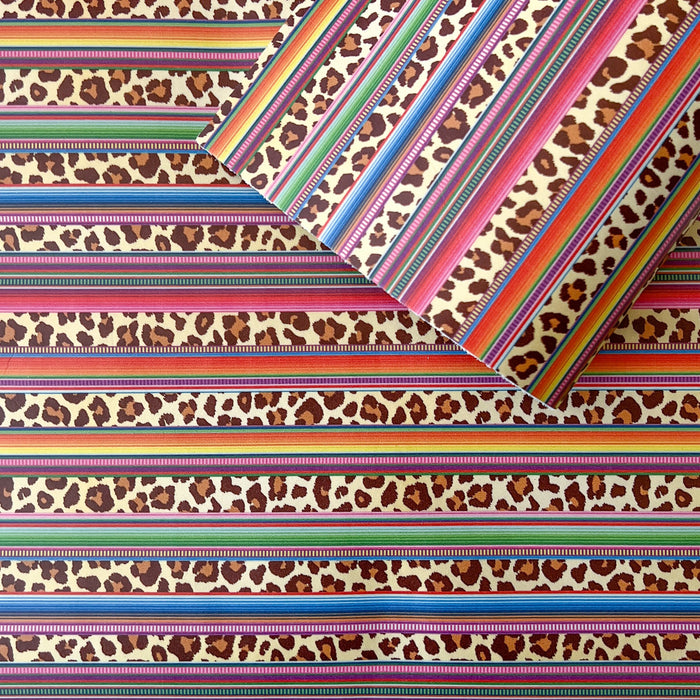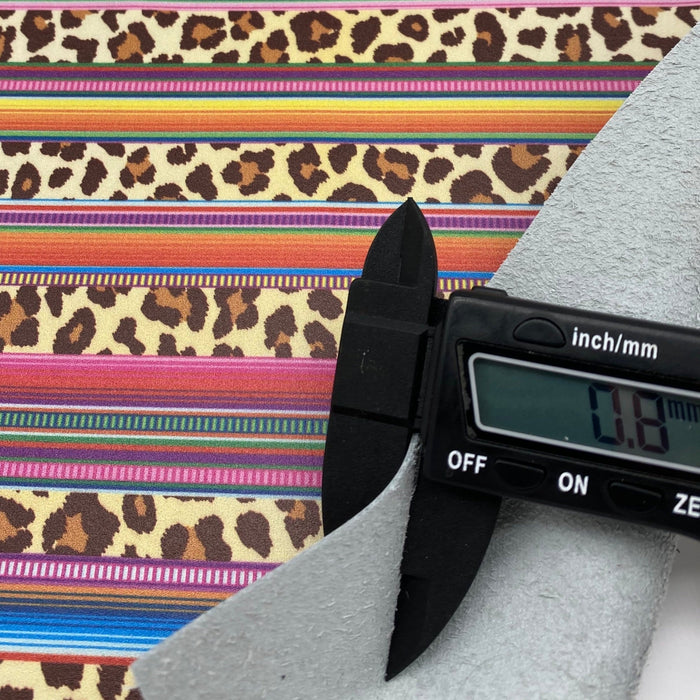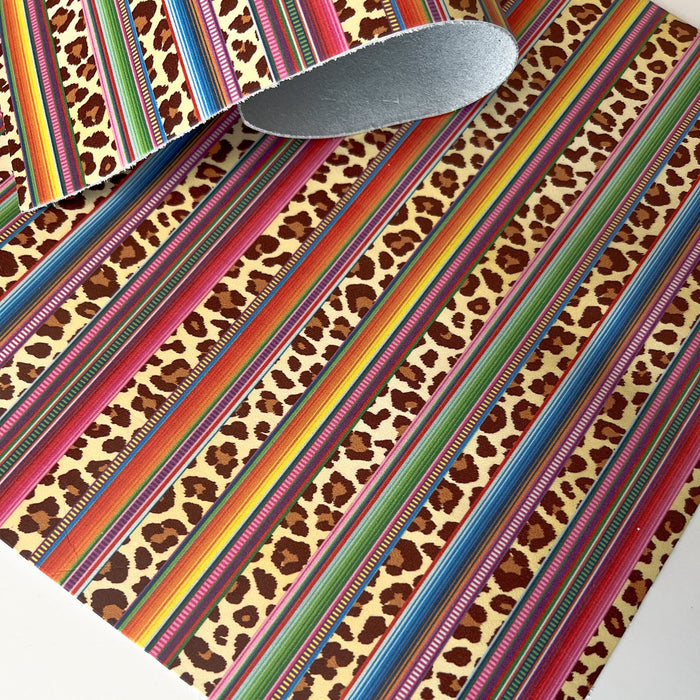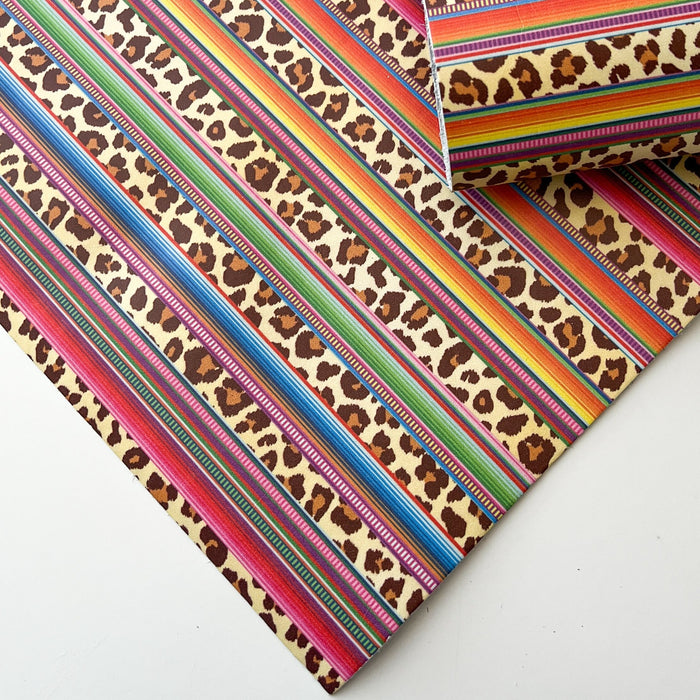 Wild Serape on Smooth Cowhide Leather 2oz (0.8mm)
This leopard with serape printed leather is 0.8mm (2oz) thick and has a soft feel to it. This is a flexible and pliable leather.

You can use this leather for bags, wallets, inlays, earrings and many other accessories!
This is printed on cowhide leather we import directly from then tannery, then print in house!
Backside is a grey suede.
DO NOT ADHERE PRINTED SIDE TO ANYTHING STICKY!
*Please keep in mind colors and brightness can vary depending on monitor settings and lighting