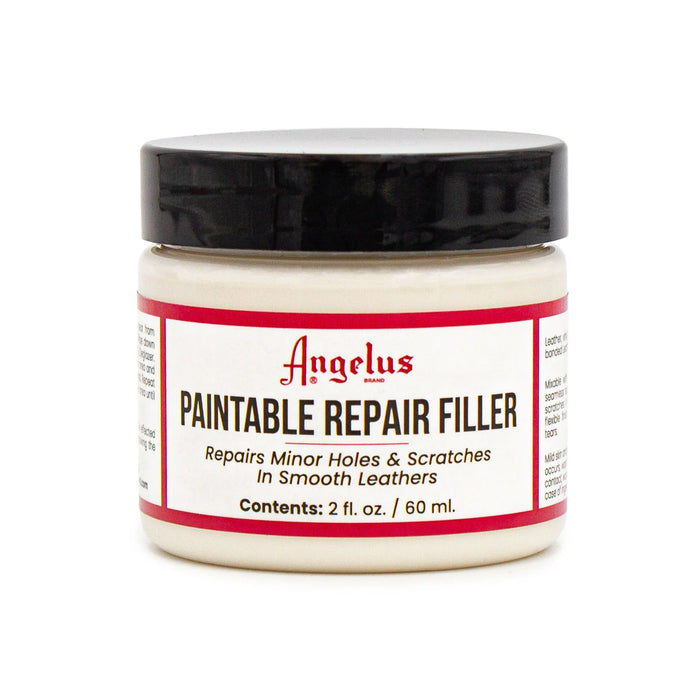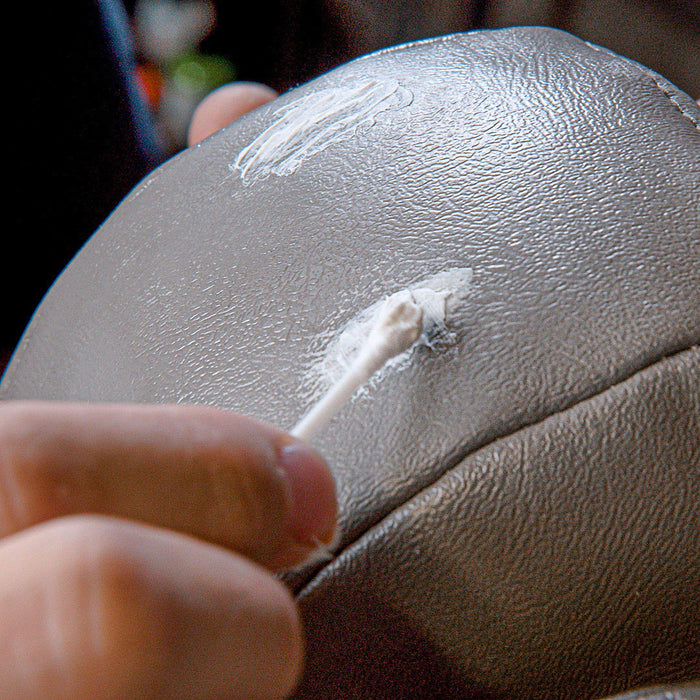 Angelus Paintable Repair Filler
Experience the transformative power of Angelus Paintable Repair Filler!
This brilliant leather fixer seals minor holes & scratches in smooth leather and can be mixed with Angelus Leather Paints to facilitate a seamless repair.
Plus, this amazing product can be used on many materials, including leather, vinyl, patent leather, vegan leather, foam, bonded leather, and pleather.
This remarkable 2oz jar of repair filler repairs holes & scratches with a flexible finish that helps prevent future cracks and tears.
With Angelus, you can repair and renew with confidence!