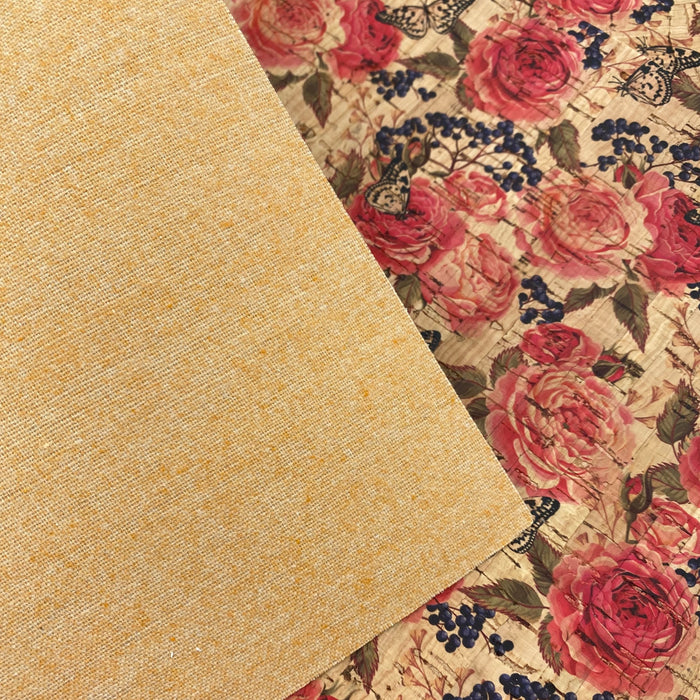 These Rose printed cork sheets are perfect for small crafting needs!

They have a thin bonded fabric backing that gives them a nice sturdiness with out being to flimsy or too thick.
They hold their shape well and can be used for many different crafts, such as: lining, earrings, hair bows, wallets, purses and more.

Thickness is 0.8mm 

Country of Origin: Portugal