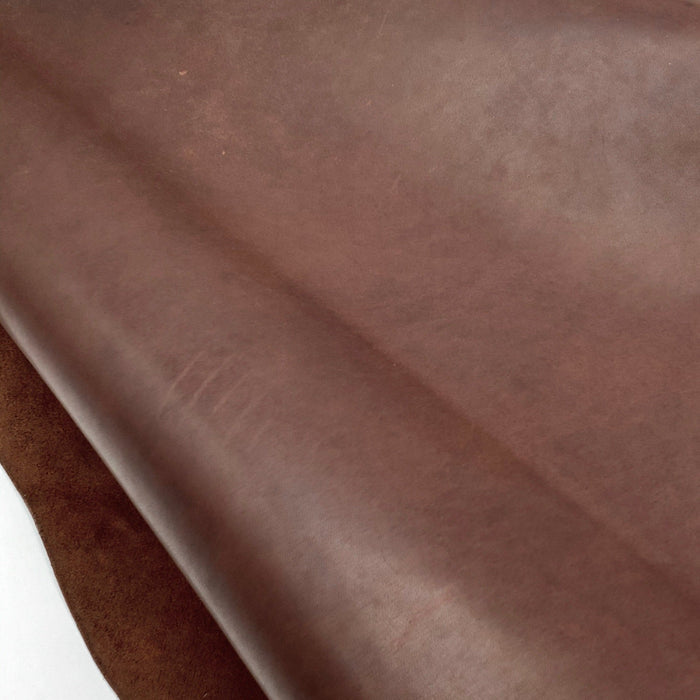 Oil Tan Smooth Whiskey Brown 5oz-6oz
Our Smooth Whiskey Brown oil tanned sides have a beautiful semi-gloss finish that is great for totes, chinks, dog collars and more. 
These hides are beautifully rough, meaning they will have brands (some more than one), blemishes and markings on them. If you're all about that rugged look for your leather pieces, these hides are a must!!
These are a 5-6oz thickness (2.0mm-2.4mm) with a medium-firm temper.
Average Size: 20-23 square feet