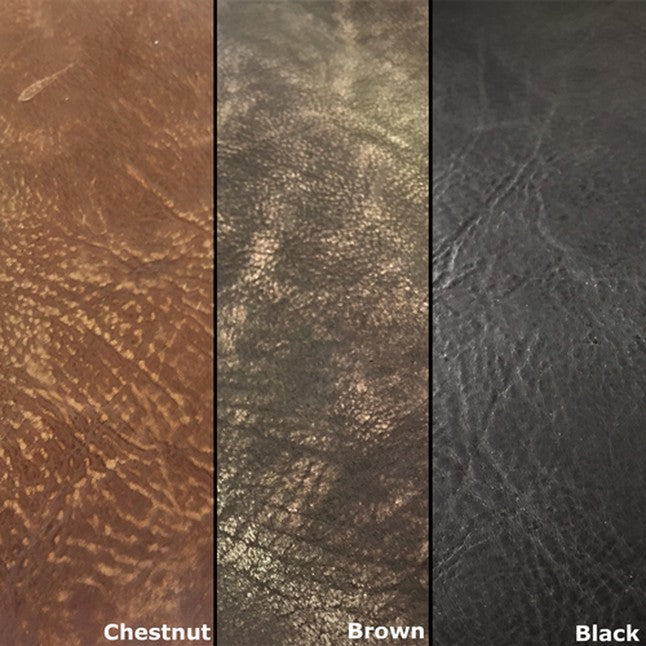 Viar Distressed - Dyed Veg Tan Sides 8oz-9oz (3.2mm-3.6mm)
Vegetable tanned sides with a medium temper.
They have been drum milled to give them a softer feel and fold without cracking; the tannery buffs the finish again to take off the top color slightly to show the top grain underneath.
It will also take a stamp or embossing plate.
Used by holster, saddlebag and belt makers around the world, these Viar sides are a top of the line leather for your top-end products.
Thickness: 8oz-9oz (3.2mm - 3.6mm)
Size: 22-24 square feet average