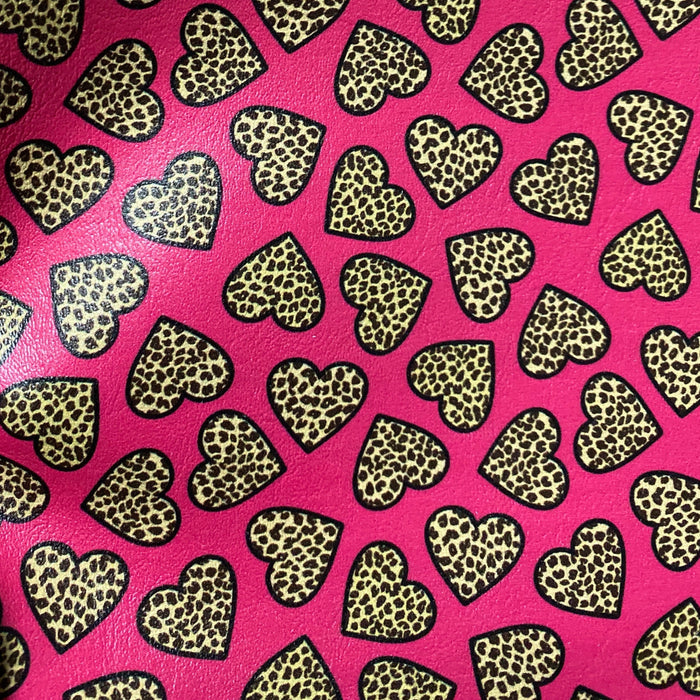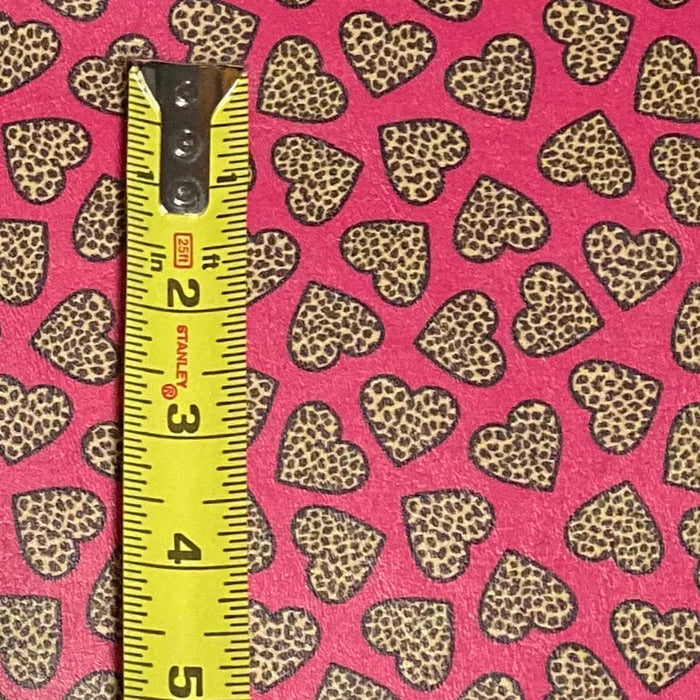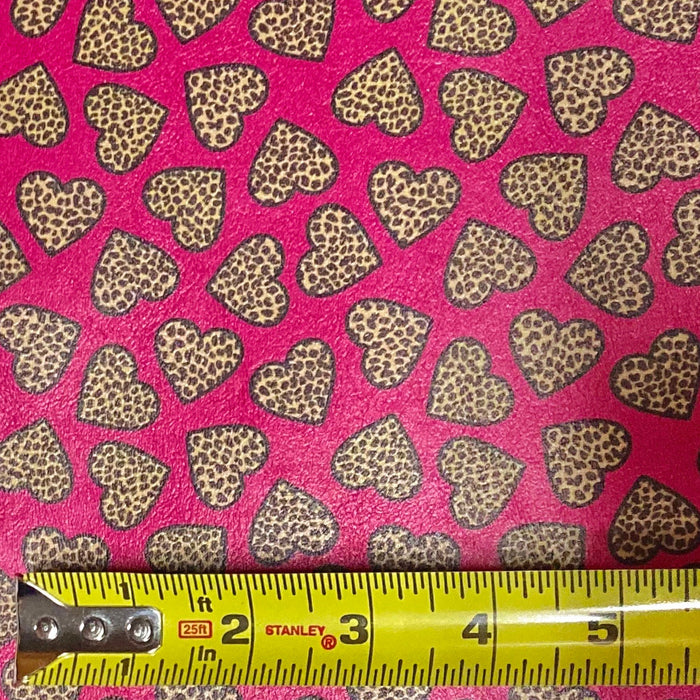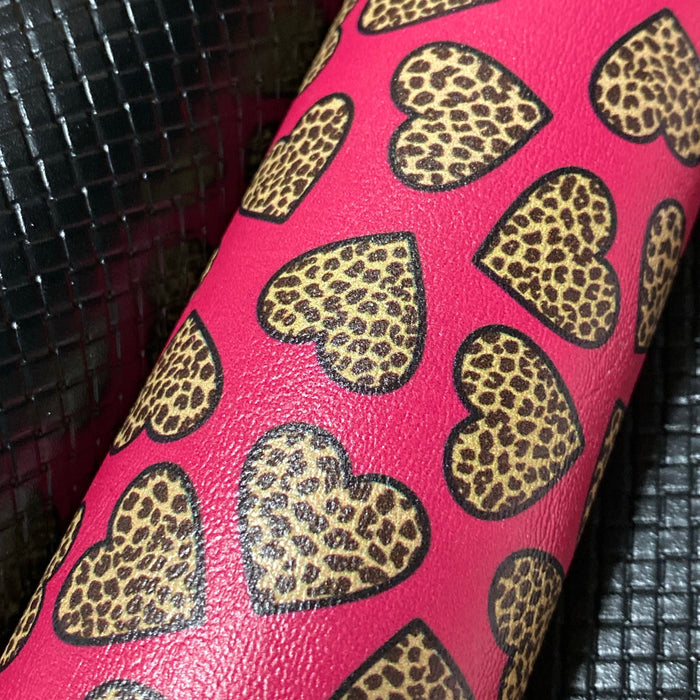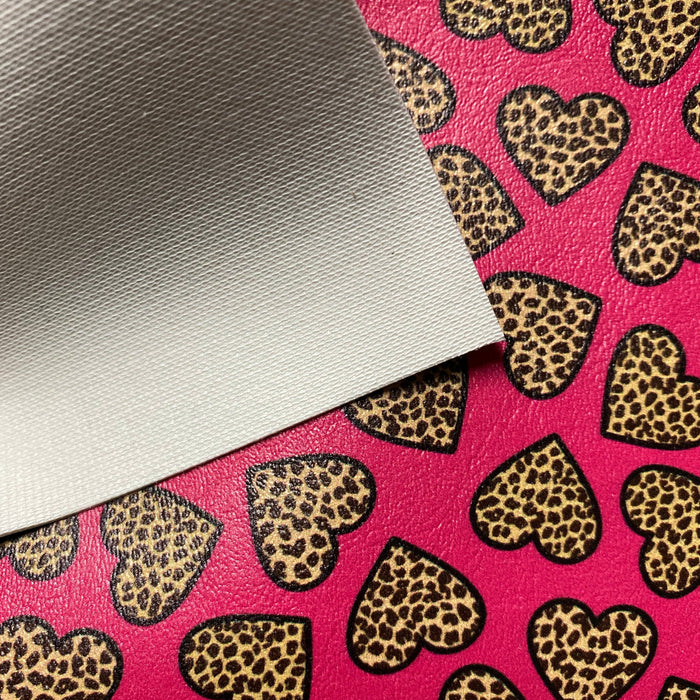 Wild Love - Leopard Heart Printed Marine Vinyl Faux Leather
This leopard heart pattern is printed on a UV resistant 0.8 mm thick marine upholstery vinyl with resilient stretching great for earrings, bags, hair bows, crafts and upholstery.
Perfect for everyday use or a fun twist to your faux leather Valentine's Day items! 

This leopard heart print is UV protected ink on a marine grade upholstery vinyl.