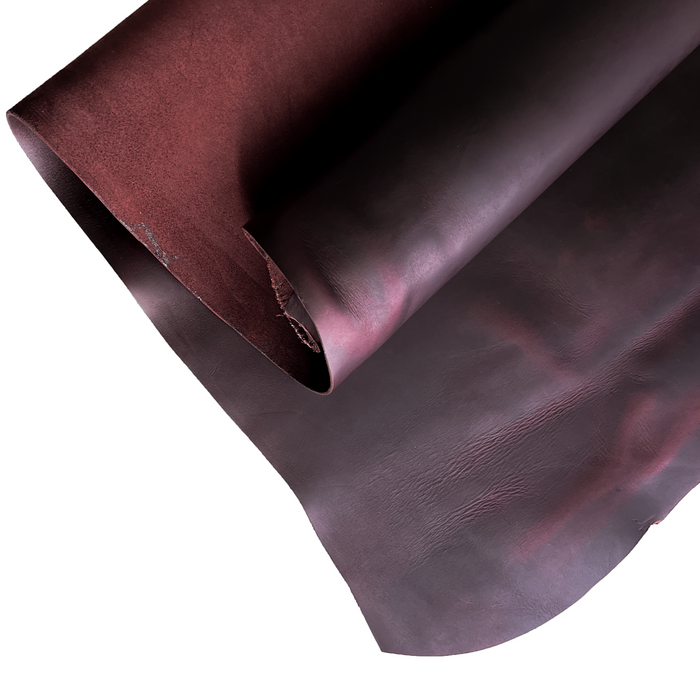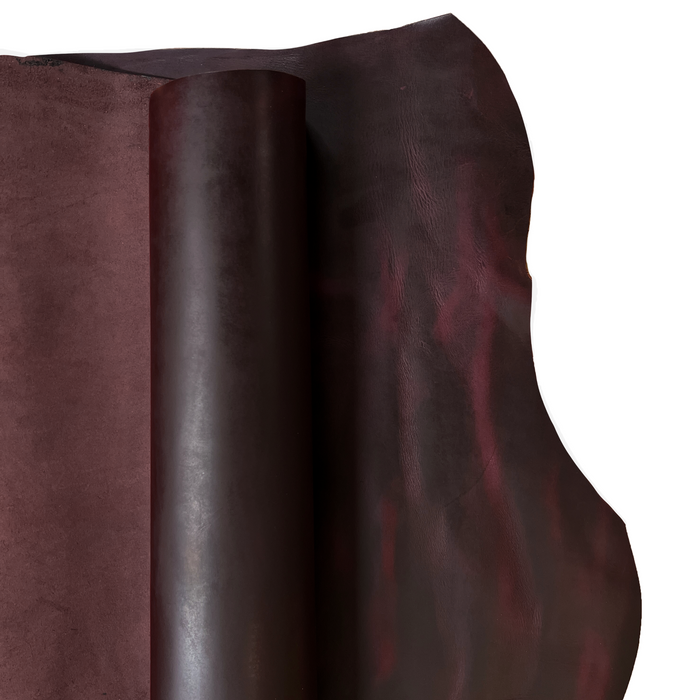 Brentwood Oil Tan Side - Burgundy
Brentwood sides in a rich burgundy that have a satin, smooth finish.
These oil tan hides have a pull up, and a medium temper that produce stunning projects!
These work great for handbags, camera cases, aprons, notebook covers, and the list goes on... you don't want to miss out on this leather.
These hides run LARGE in size!
Size Average: 27sq. ft. to 30sq. ft.

Thickness: 5.5oz-6oz (2.2mm-2.4mm)