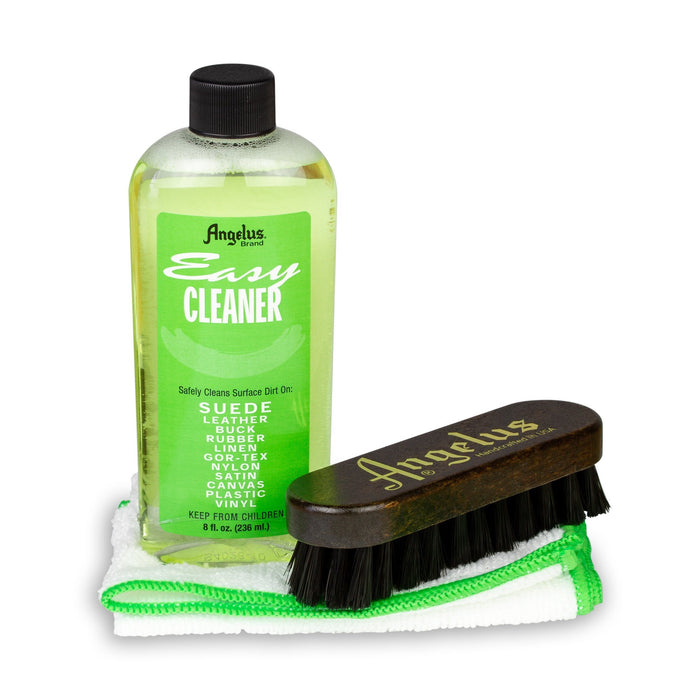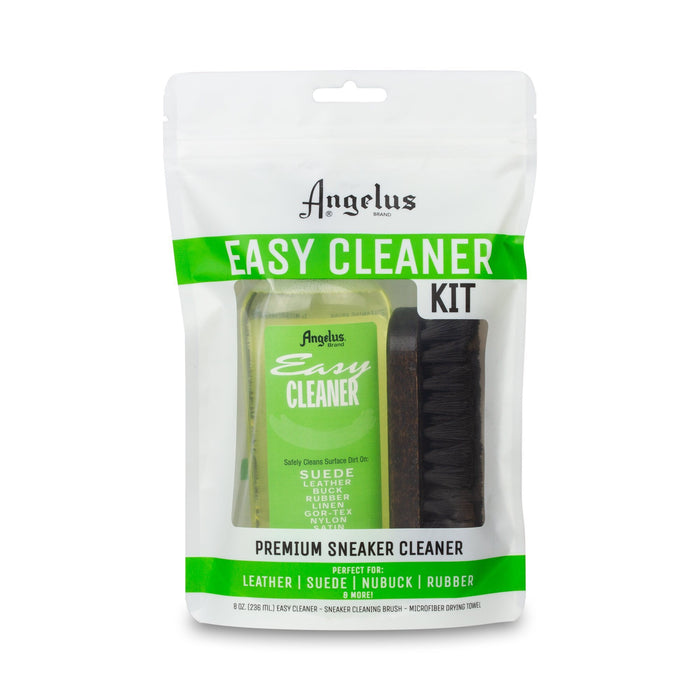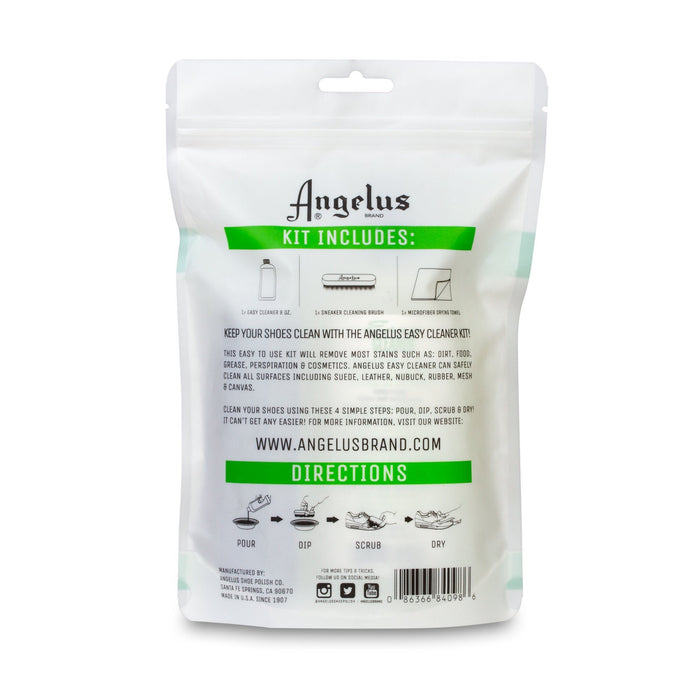 Perfect for anyone looking to keep their leather goods or shoes nice and clean. The Angelus Easy Cleaner paired with the Angelus Cleaning Brush are an unstoppable combination. The Premium Microfiber Towel is great for wiping away the dirt & suds while leaving behind no residue. 
Kit includes:
1 Easy Cleaner 8 oz.
1 Angelus Premium Cleaning Brush.
1 Premium Microfiber Towel.