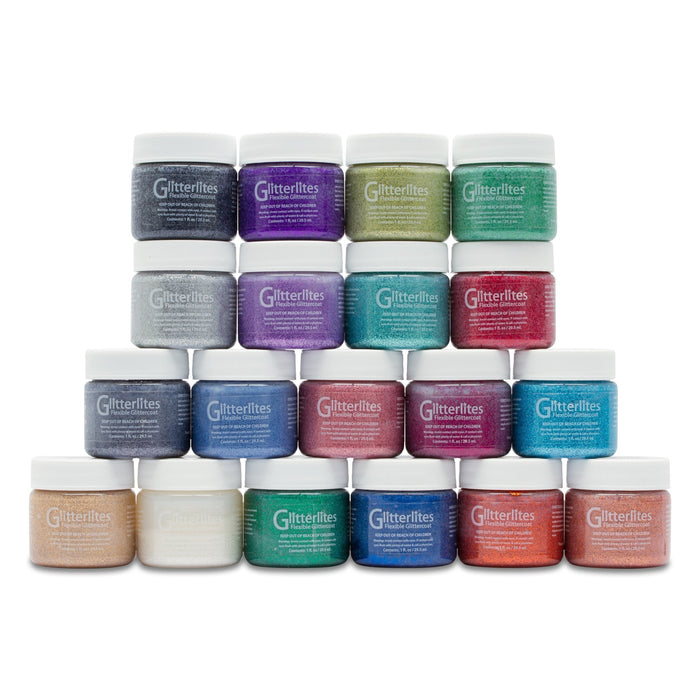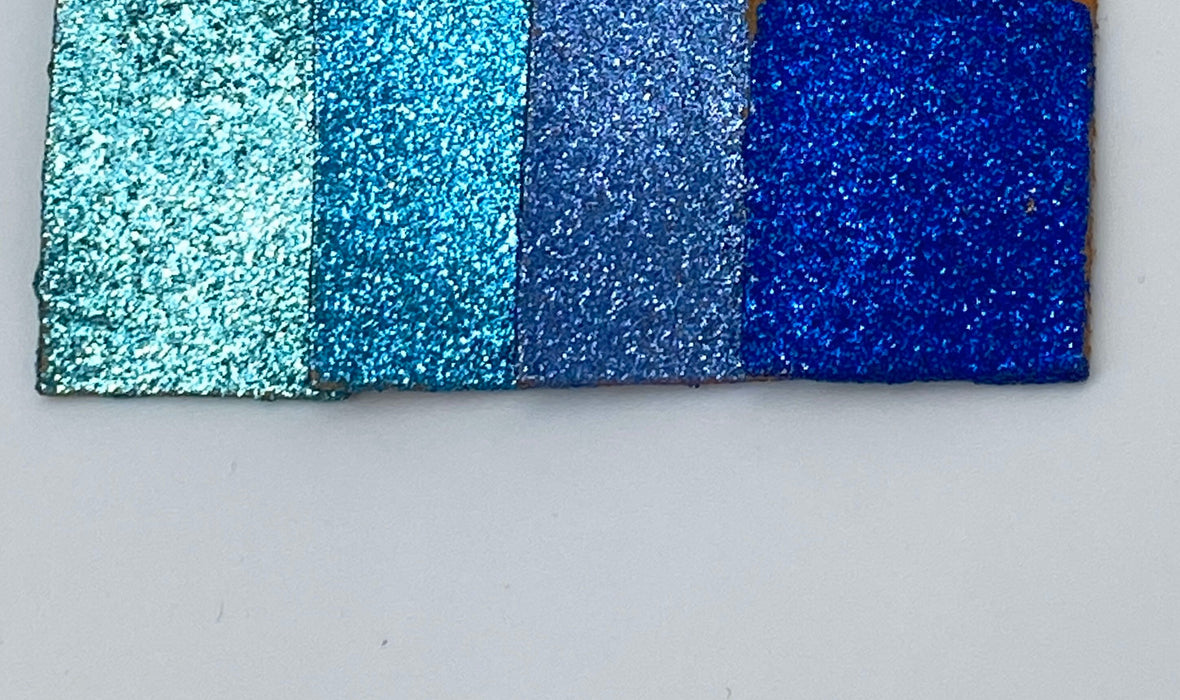 Angelus Glitterlites Complete Set
The Complete Angelus Glitterlites Kit provides a wide range of flexible glitter paint!
No more glue, no more mess! Just mix well and apply to a clean surface.
Angelus Glitterlites will not crack or flake off when applied properly.
Grab this kit to add a sparkle to any project!
Includes a 1 oz. Jar of each of the following colors: Tuxedo Black, Princess Purple, Limelite, Emerald, Silver Spark, Lavender Lace, Ice Ice Blue, Ruby Red, Gunmetal, Baby Blues, Candy Pink, Razzberry, Sky Blue, Dessert Gold, White Sugar, Kelly Green, Starlite Blue, Orange Orange, & Penny Copper.
These can be used on any surface; Leather, Glass, Plastic, Fabric, etc.
Want to use Glitterlites on plastic or other hard surfaces?
Then Angelus 2-Hard is the perfect item for you! When mixed with Angelus Acrylic Paints, this product will allow the paint to adhere to non-porous surfaces such as rubber, plastic, and/or glass. Angelus 2-Hard promotes adhesion and film hardness.
Want to use Glitterlites on canvas or other soft surfaces?
Angelus 2- Soft is an absolute must-have when working on fabrics such as the sock-liner of shoes and other soft fabrics. When heat-set properly, this Fabric Medium will help keep your fabrics nice and soft after being painted.