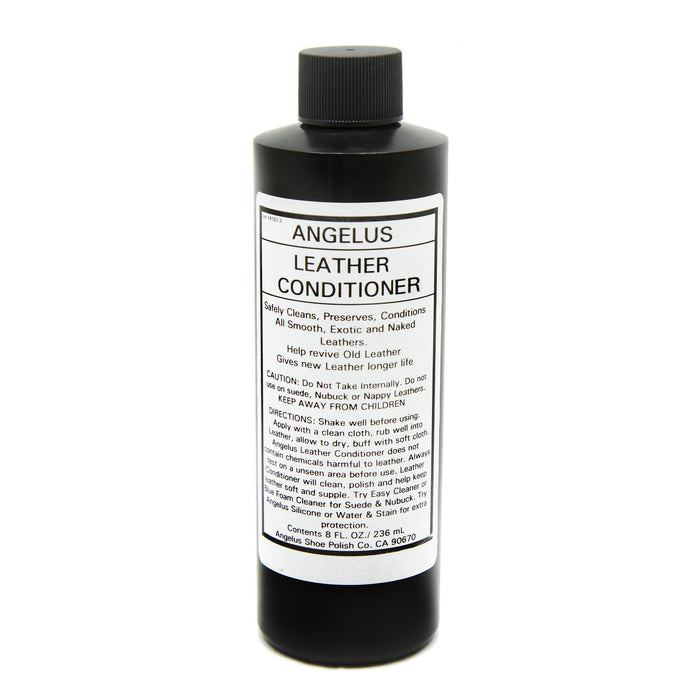 Angelus Leather Conditioner
A blend of the finest waxes, oils, soaps, and preservatives that can be used on smooth leather!
Angelus Leather Conditioner penetrates into leather restoring natural oils while cleaning. A wax film is left on the article and can be buffed to a beautiful satin finish. When properly applied, Leather Conditioner will clean, soften, preserve, polish, prevent cracking, and restore natural beauty to smooth leather articles.
Like Angelus Leather Balm, it will not become excessively slick making it ideal for upholstery, furniture, saddles, and handbags. Contains NO solvents.