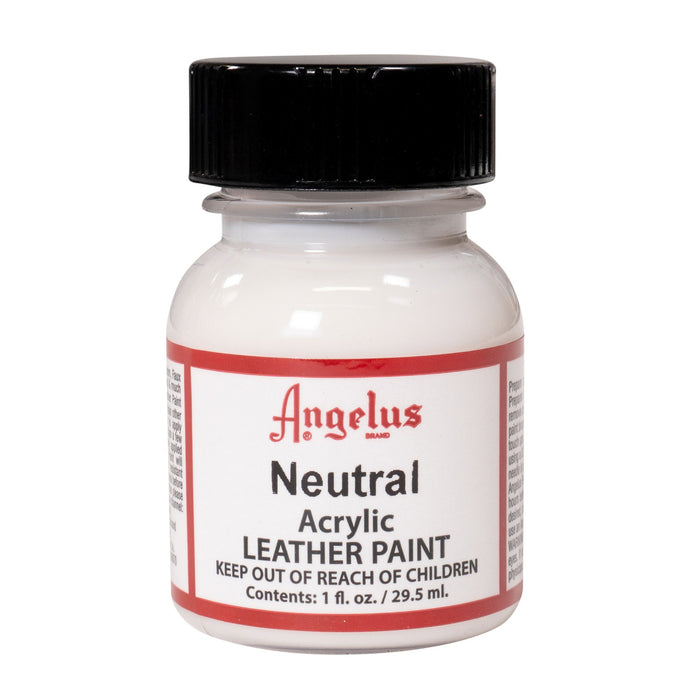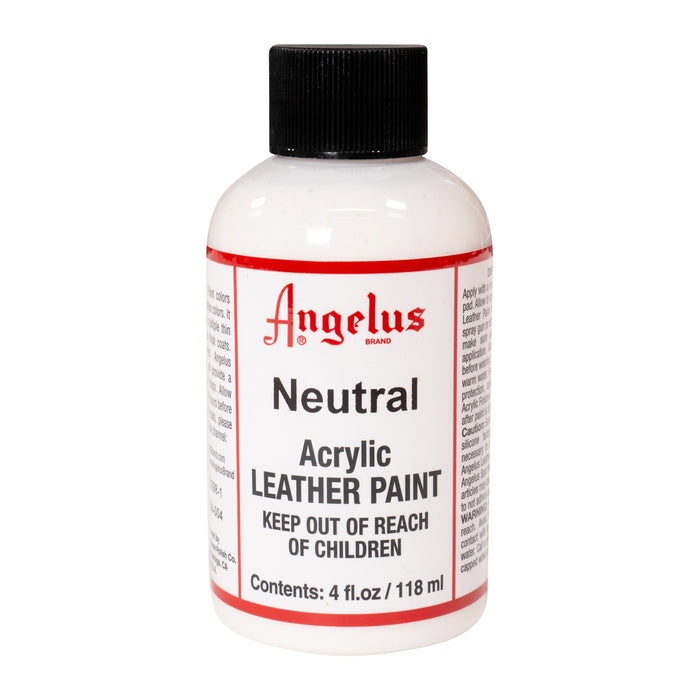 Angelus Neutral Acrylic Leather Paint
Angelus Acrylic Paint is the premium paint of the leathercraft market, so you can unleash your artistic side without sweating the minor details!
Utilizing a flexible, self-leveling, non-cracking, no peel formula that adheres to multiple surfaces such as leather, vinyl, patent leather, canvas and more when prepared properly.
Water-based for easy clean-up and is mixable for countless custom colors!
This Neutral Paint has no color and will dry clear. It's perfect for mixing with other colors or when mixing with certain pigments.