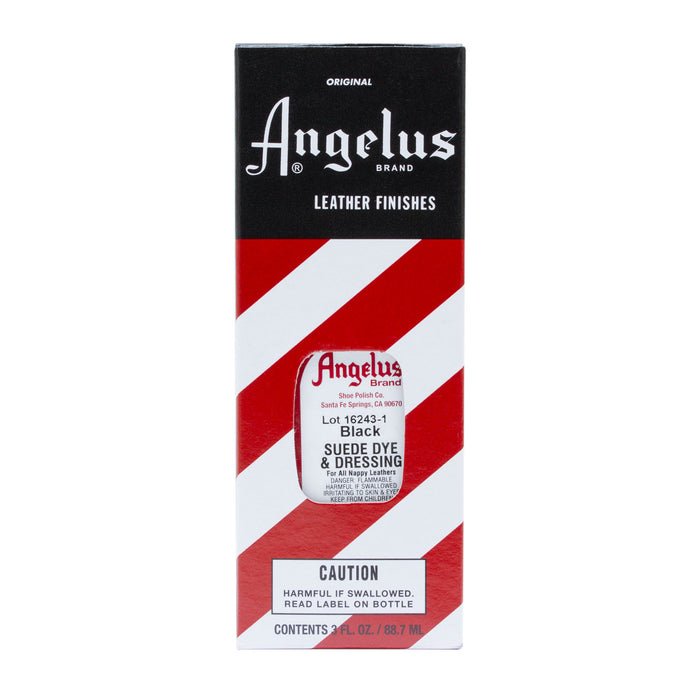 Liquid suede dye will color, restore, and dress all nappy and suede leathers. Nappy Leather and suede should be brushed to restore the nap after dyeing.
Bring your suede sneakers and boots back to life with Angelus Brand Suede Dye, a vibrant, industrial strength preferred by footwear professionals. 
Pick up a bottle of our Black Suede Dye to restore your favorite shoes from fading.