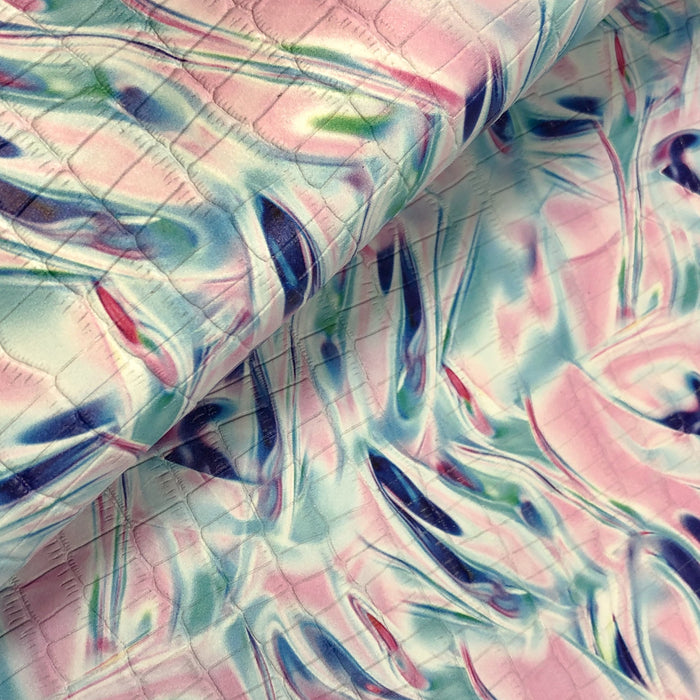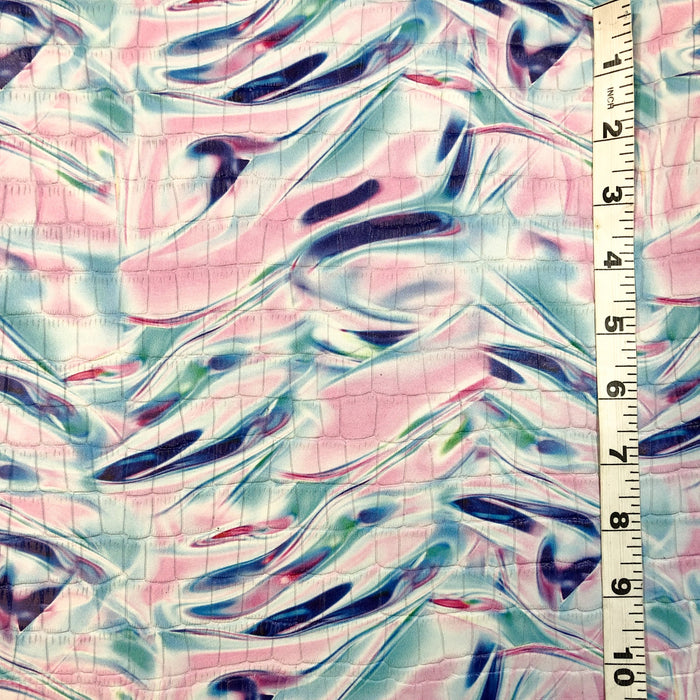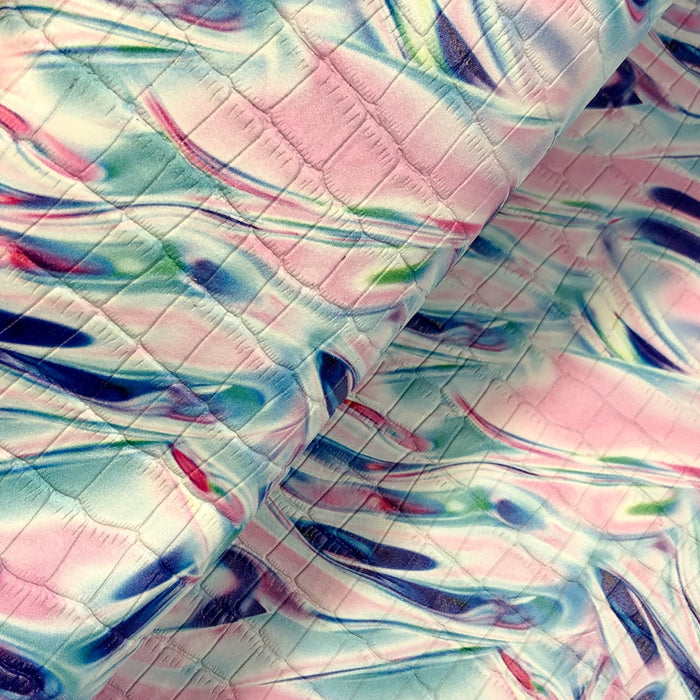 Pastel Winter Sky Embossed Printed Leather
This embossed pastel design is printed on our 3oz (1.2mm) crocodile embossed cowhide leather. 
You can use this leather for wallets, earrings and many other accessories! 
This leather is a medium firm temper that has great flexibility.

These are printed on real cow hide leather that we import directly from then tannery, then printed in house!

**IT IS NOT RECCOMENDED TO USE A SOLVENT BASED GLUE WITH THIS LEATHER