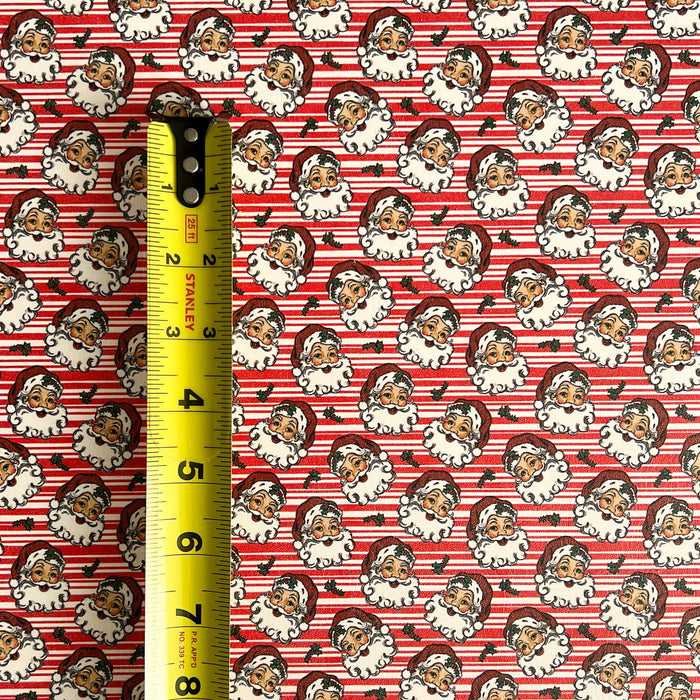 Santa Claus Striped Printed Leather
Santa Claus with red striped printed cowhide leather:
This festive Santa stripe pattern leather is perfect for leather earrings, clutches, purses, inlays and much more!
We import the leather in as sides directly from the tannery and print them in house!
The back is white and might have some minor flaws or a stamp. It is suggested that you do not adhere the printed side to anything "sticky" (tape, sticky cutting mat, etc.)
Thickness: 3oz-4oz (1.2mm-1.6 mm)
Chromium free leather
Printed with UV protected/flexible ink.