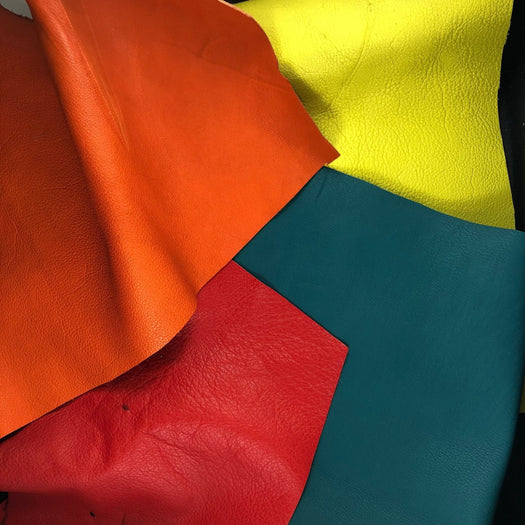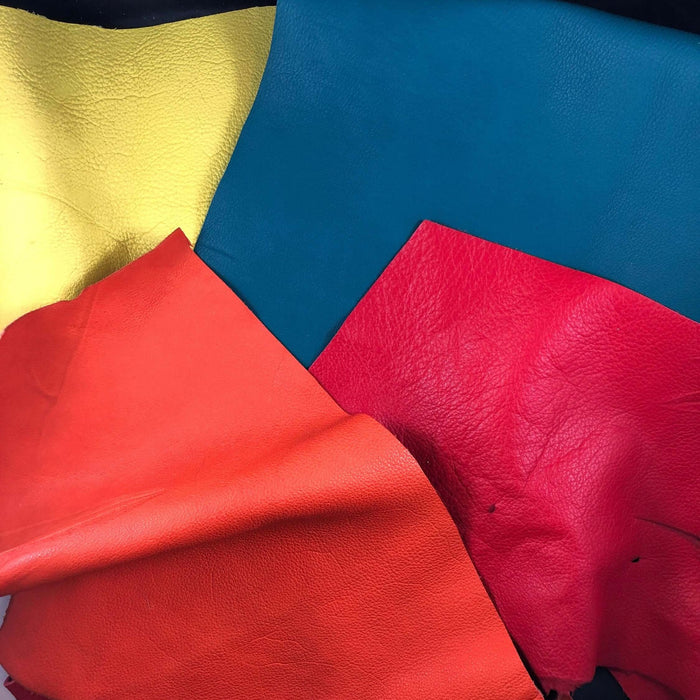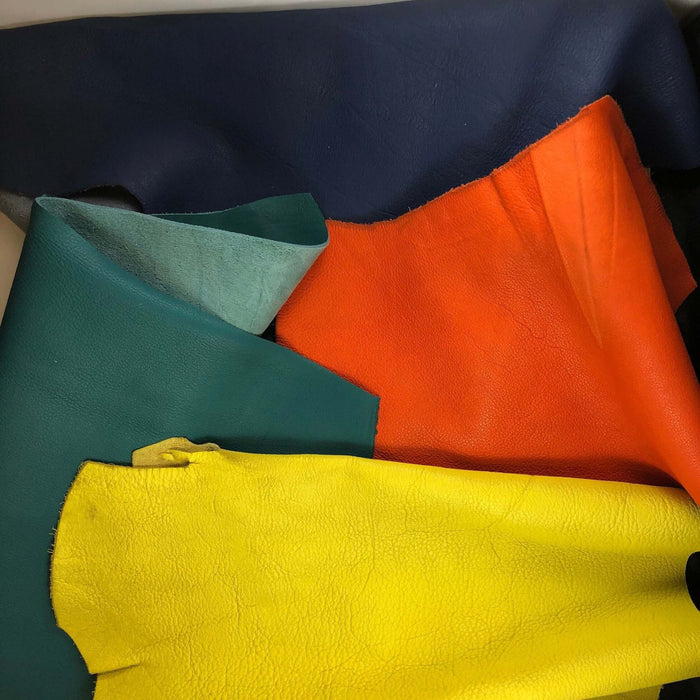 1lb Garment and Upholstery Scrap
These are remnant pieces of top and full grained leather. They are of every weight and are good for small craft projects, jewelry, toy and doll accessories and more.
Mixed colors, can contain earth-tones and brighter colors. It can include shoulder, belly and other assorted trim. No two orders alike, can contain colors and leathers not pictured in listing as they are always changing.
Sizes vary
Thickness: Varies (2/3oz to 5/6oz)