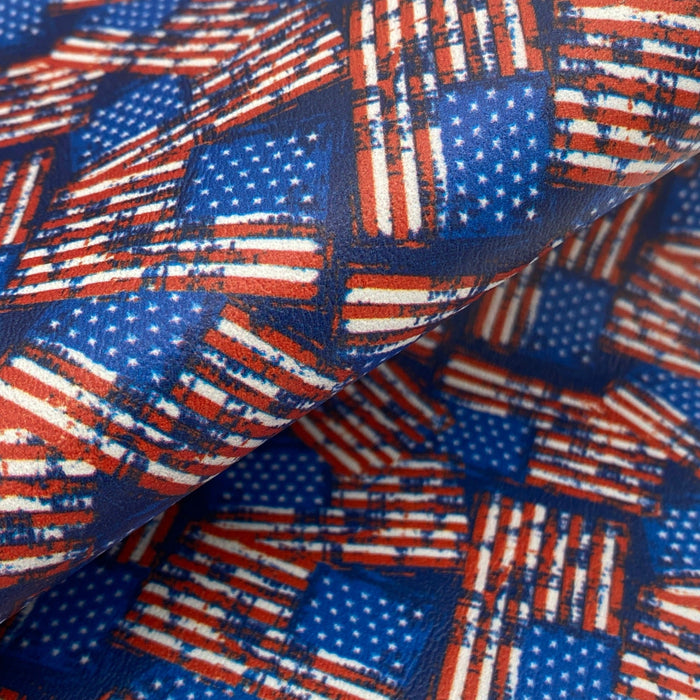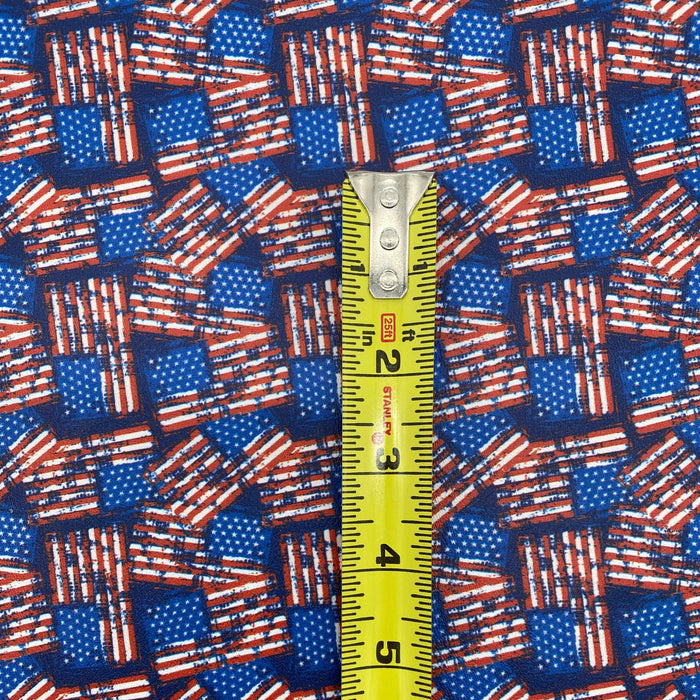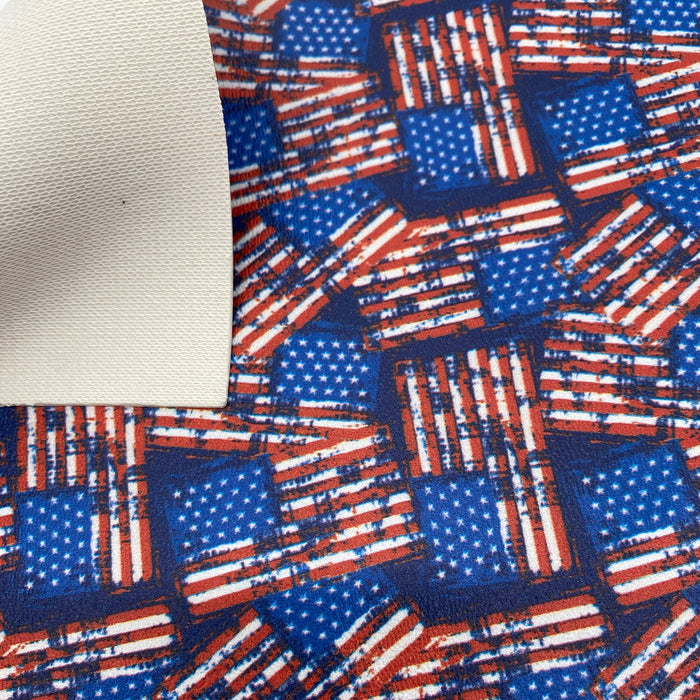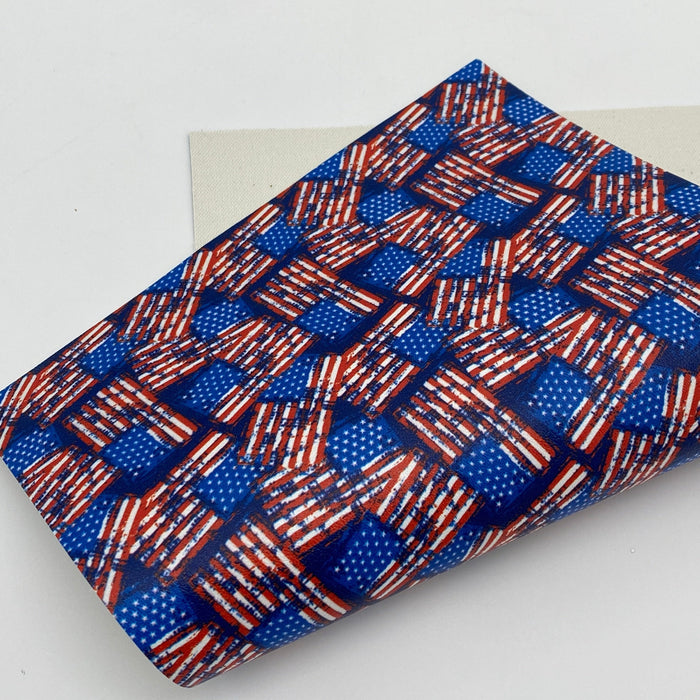 American Flag Pattern Printed Marine Vinyl Faux Leather
American Flag Pattern printed Marine Vinyl!
This pattern is printed on a UV resistant 0.8mm thick upholstery vinyl with resilient stretching great for earrings, bags, hair bows, inlays, crafts and upholstery.
 This material cuts beautifully by machine or hand.
-Please view all images for pattern measurements and pictures of the backside.
-Yards are printed individually, not on a continuous roll. When ordering multiple yards, you will receive a separate sheet for each yard (example: two yards will be two 54in x 36in sheets)
-This is printed and cut all in house, at our store here in Arlington, Texas.

-Thickness: 0.8mm (2oz)