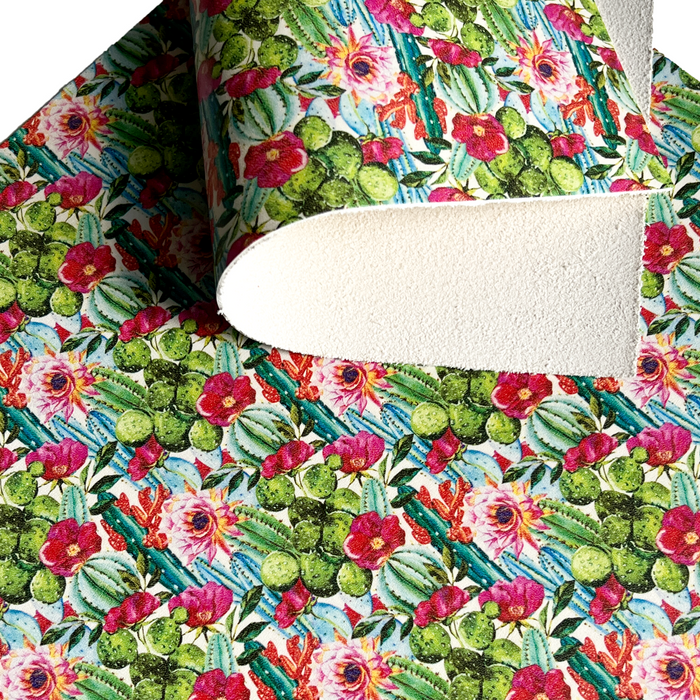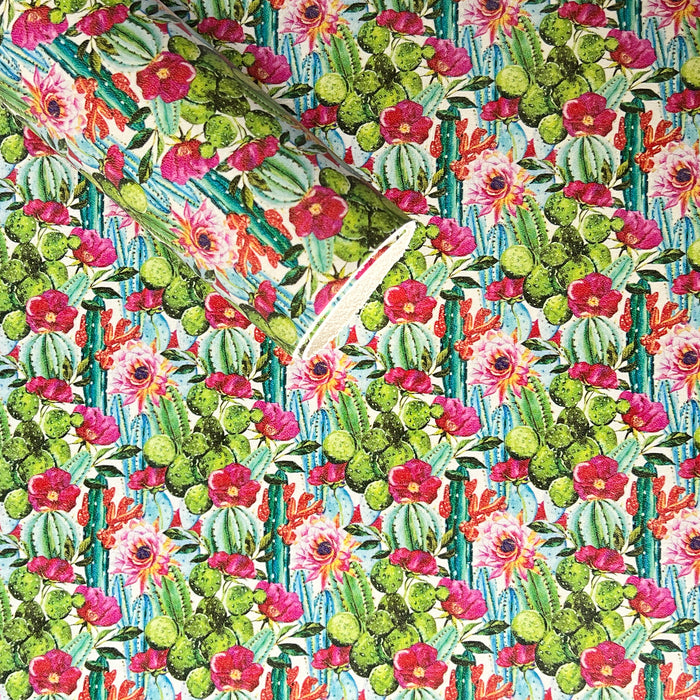 Bright Cactus Printed Leather
Bright Cactus printed real cowhide leather:
This leather is perfect for leather earrings, clutches, purses, inlays and much more.
We import the leather in as sides directly from the tannery and print them in house! The back is white and might have some minor flaws or a stamp. Printed with UV protected/flexible ink. 
Thickness: 3oz-4oz / 1.2-1.6 mm
Chromium free leather
*We try to show the print true to color, please note it can vary depending on monitor and screen settings.