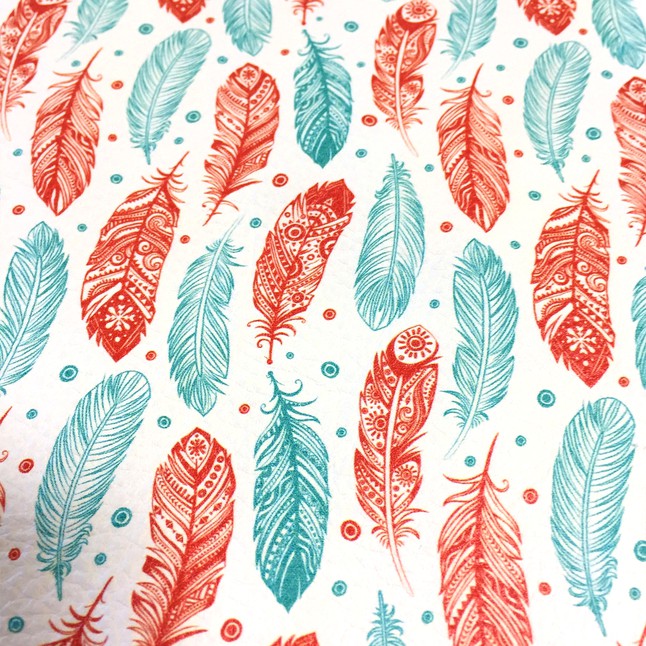 Bright Teal & Red Feathers Printed Leather
Luxurious, Bright Teal & Red Feathered printed cowhide leather: Ideal for leather earrings, purses, inlays, and more, this 3oz-4oz (1.2-1.6 mm) leather is crafted with functionality and style in mind.
Chromium-free with UV protected/flexible ink, our imported sides of leather are printed in-house!
The back of the leather displays a crisp white color and might have small imperfections or a stamp.