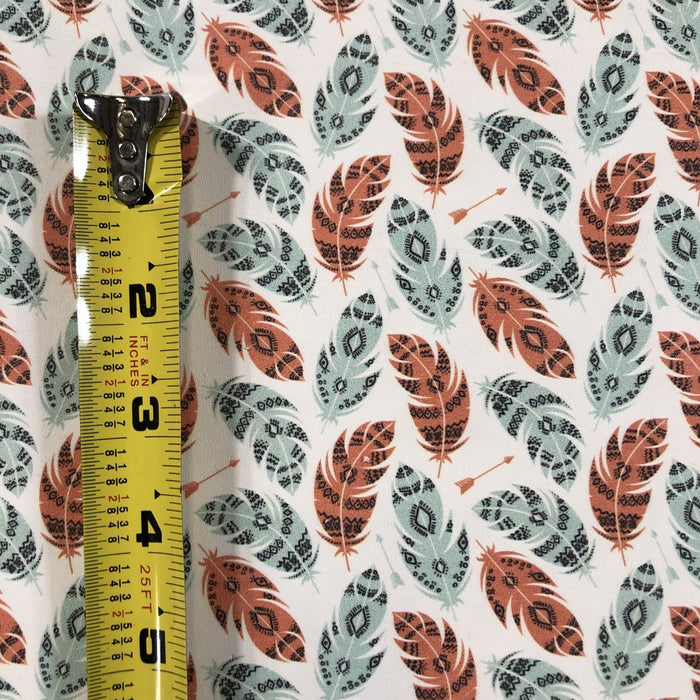 Aztec Feather Printed Leather
This Aztec feather pattern printed leather is a 3/4 oz/1.2-1.6 mm thickness chrome free real cowhide leather that was printed with UV protected/flexible ink.
Please reference picture for pattern sizing.
The images are not edited but please remember brightness or colors can appear different depending on each monitor settings.
This leather is perfect for leather earrings, clutches, patches and much more!
It is suggested that you do not adhere the printed side to anything "sticky" (tape, sticky cutting mat, etc)
Please reach out to us if you have any questions!