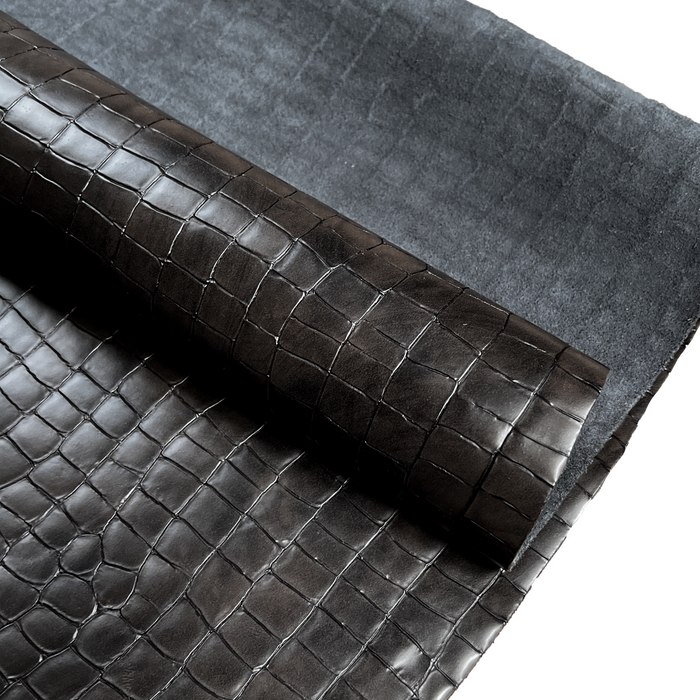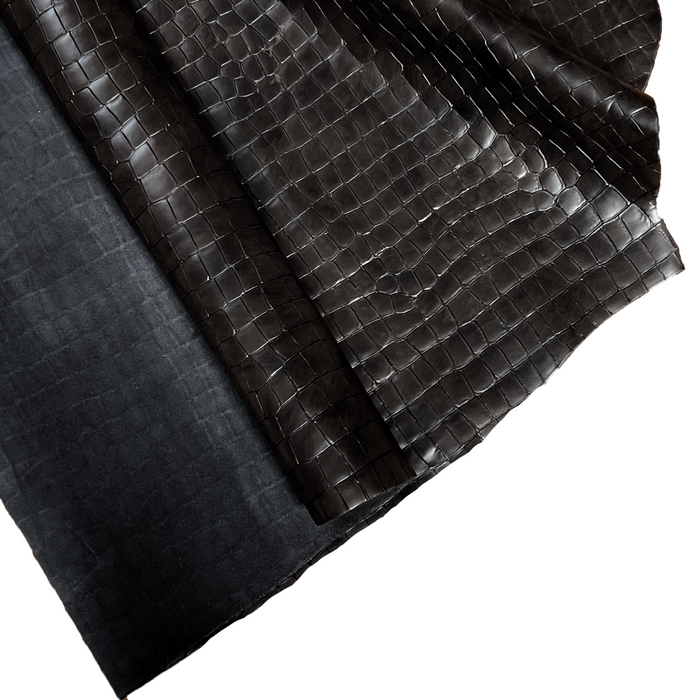 Croc Embossed Side - Dark Shadow Grey
This is a dark grey (depending on the lighting it has a cool distressed look, and the slightest hint of brown) cowhide side with a crocodile embossed pattern.
Very durable with a medium, flexible temper.
Great for projects such as handbags, inlays, wallets and more.
Average Size: 16sq ft-19sq ft.
Thickness: 2.5oz-3.5oz