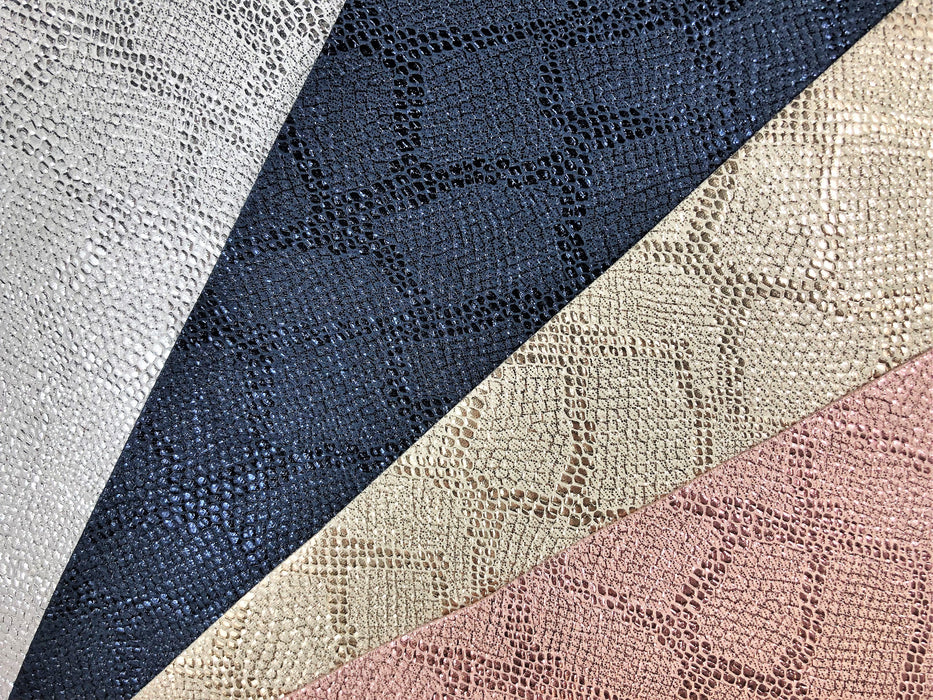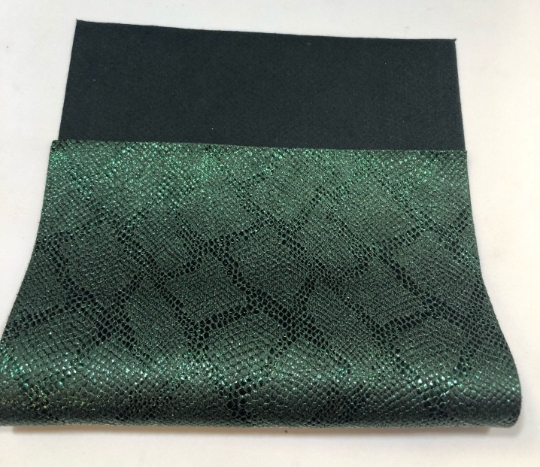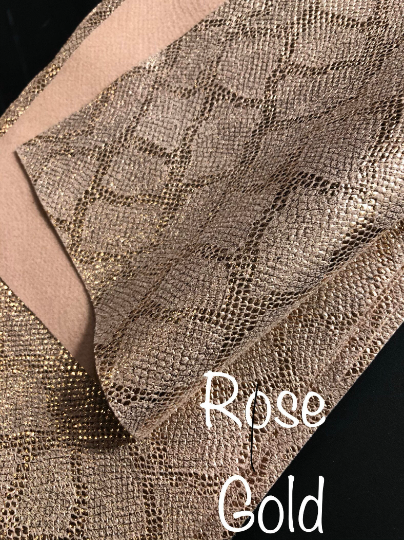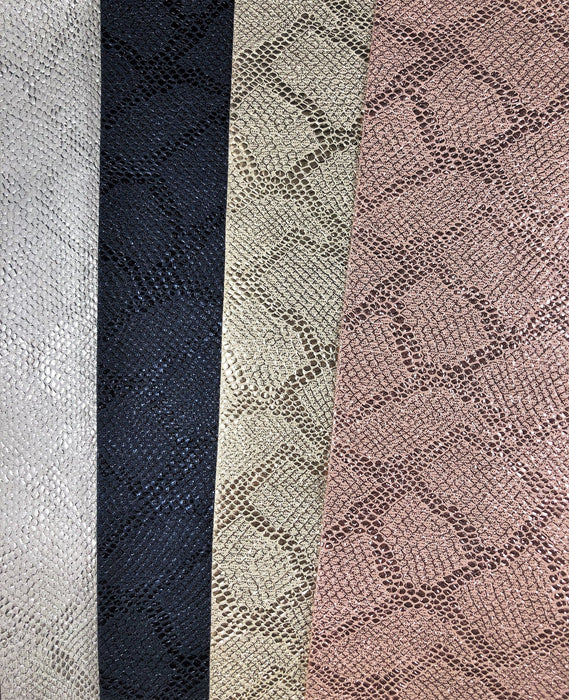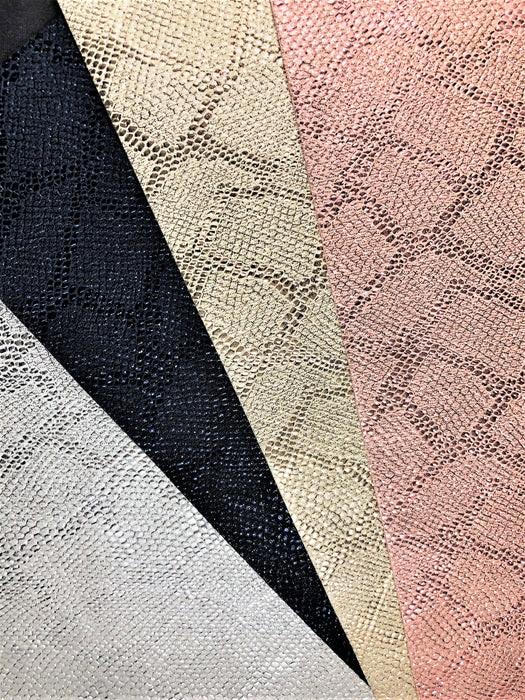 Metallic Snake Print Faux Leather
This is a printed faux leather perfect for making hair bow's, earrings and other small crafts. These are supple/soft temper, and have a felt like backing. Very similar to a fabric type feel.
Size: 7.75" wide x 13.25" long
Thickness: 1.5mm/2mm (0.6mm/0.8mm) 
These sheets are very soft, if using a cutting machine and you need assistance feel free to E-Mail us or call us.
Please see images for backing and pattern measurements.