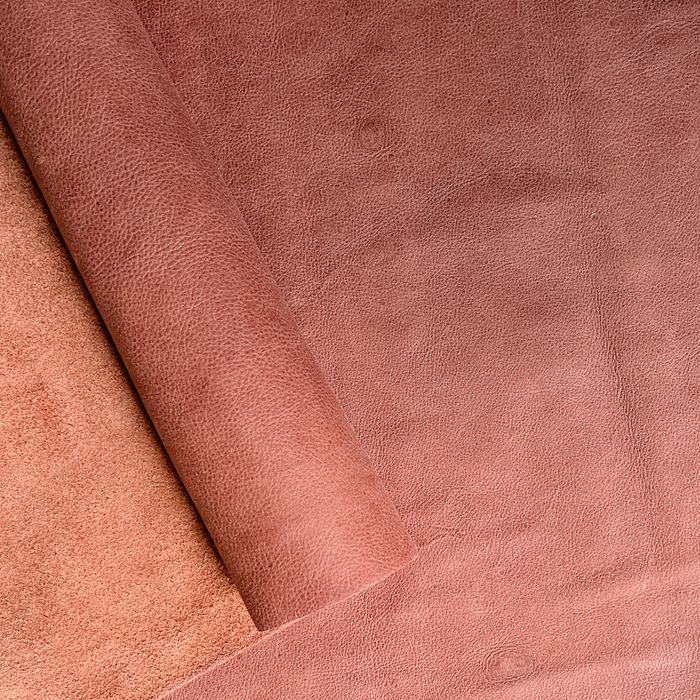 Full Grain Half Hide - Terra Cotta
Full grain half hides, in a rich terra cotta color. These hides have a matte finish, and are smooth and soft to the touch.
Great for upholstery, light purses, lining, fringe, pillows and many other projects! 
Soft temper
Thickness: 3oz (1.2mm)
Average Size: 23sq ft-27sq ft.