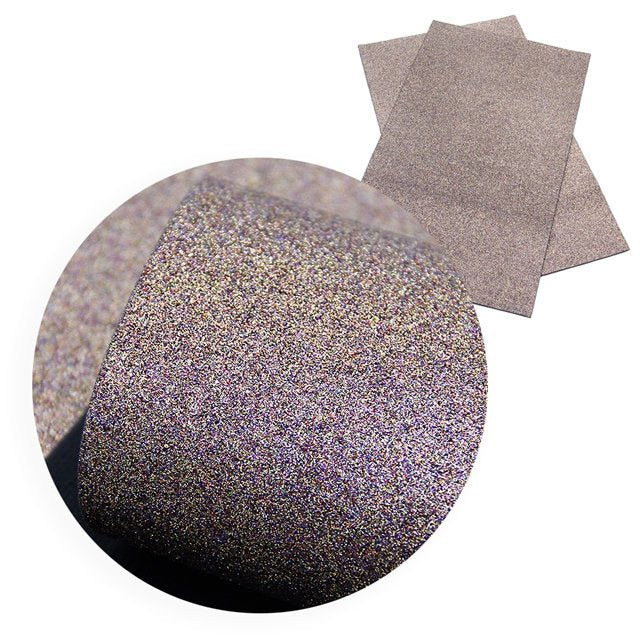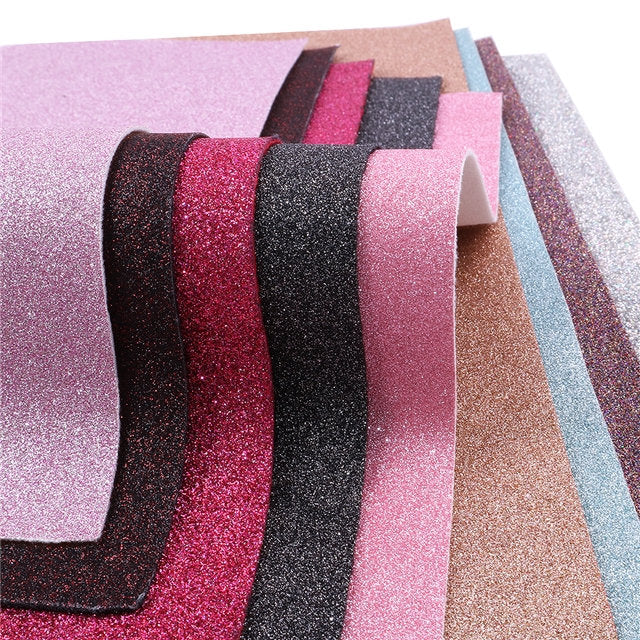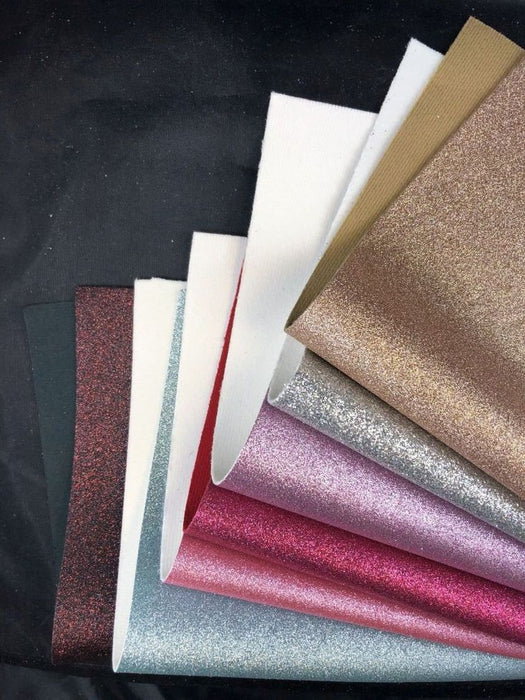 Smooth Glitter Faux Leather Sheet
These Glitter faux leather sheets are perfect for making hair bow's, earrings and other small crafts. These sheets cut very smoothly in a machine or by hand! The back of these are a smooth, felt like material.
We have cut these sheets on a small craft machine many times. For any questions about proper cut settings, please E-Mail Katherine@frogjellyleather.com
Please see images for backing.
Size: 7.75" x 13.25"
Thickness: 1.5oz - 2oz / 0.6-0.8mm thick.