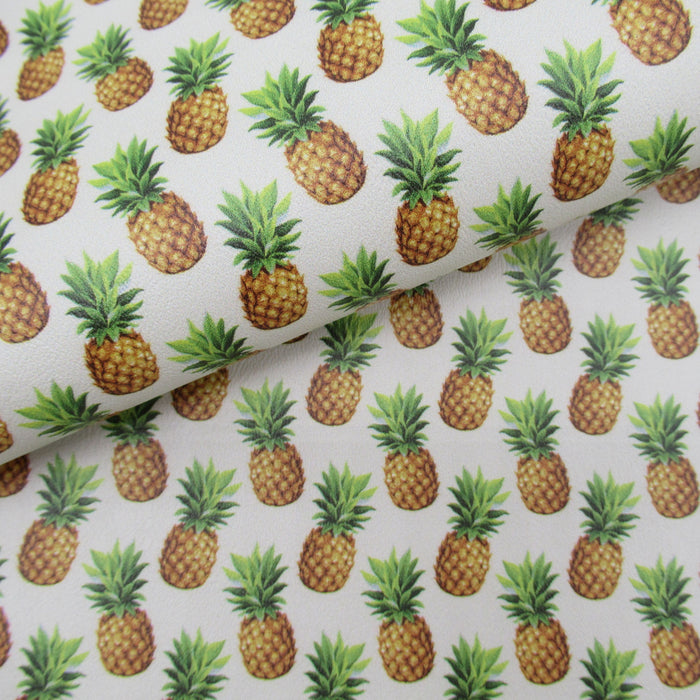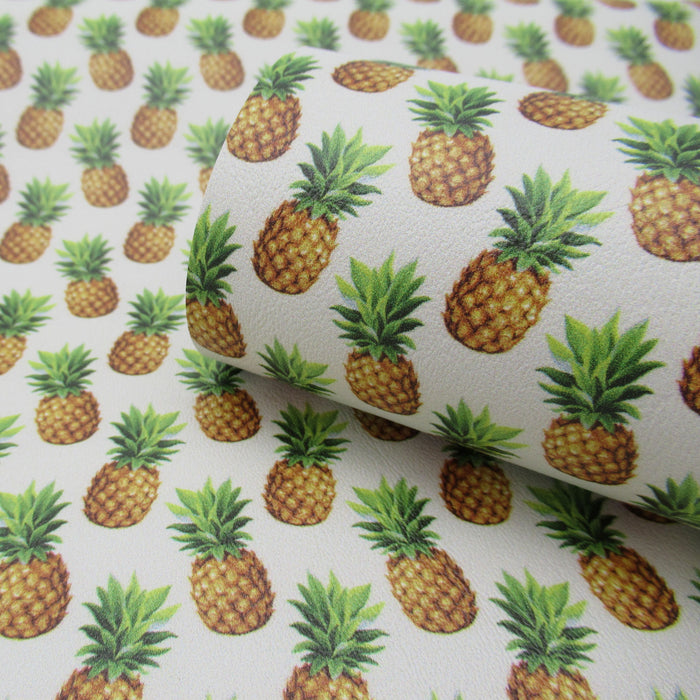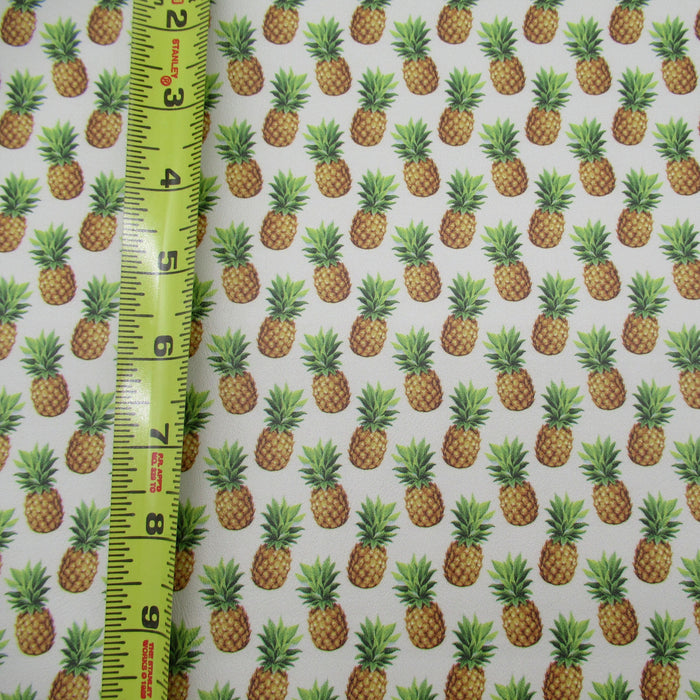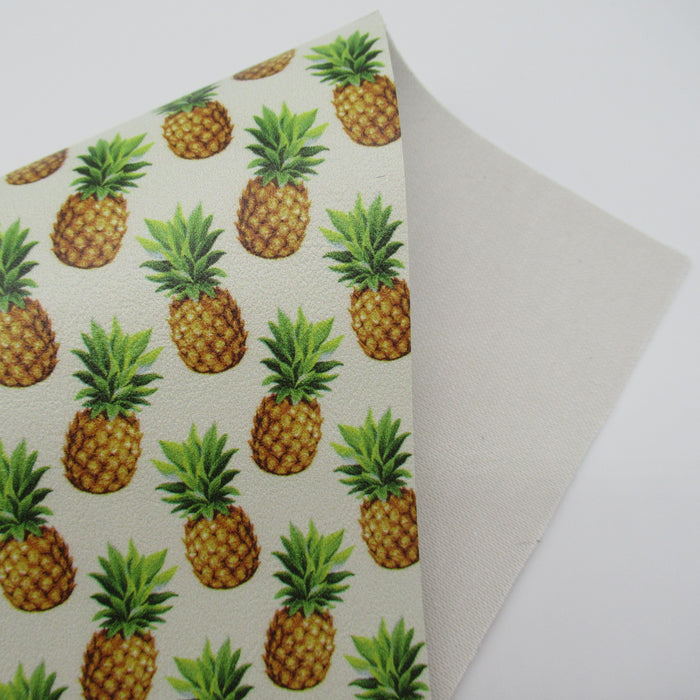 Pineapple Marine Vinyl Faux Leather
This bright Pineapple print is UV protected ink on a marine grade upholstery vinyl.
This Pineapple pattern is printed on a UV resistant 0.8 mm thick marine upholstery vinyl with resilient stretching great for earrings, bags, hair bows, crafts and upholstery.
This vinyl CAN be used to upholster anything you would use marine upholstery vinyl for.
Boats, outdoor furniture, indoor furniture, golf carts and so much more!
**Yards are 54" x 36" orders for multiple yards will be prepared individually (non-continuous)
Check us out on our Facebook and Instagram for up to date product info:
https://facebook.com/FrogjellyLeather
https://www.instagram.com/frogjellyleather
We are also open to the public and located in Arlington, TX. Business hours are Monday-Friday 9-6pm and Saturday 9am-2pm.
7501 US Hwy 287 Suite A-1
Arlington, Texas 76001
Ph: 817-969-5150