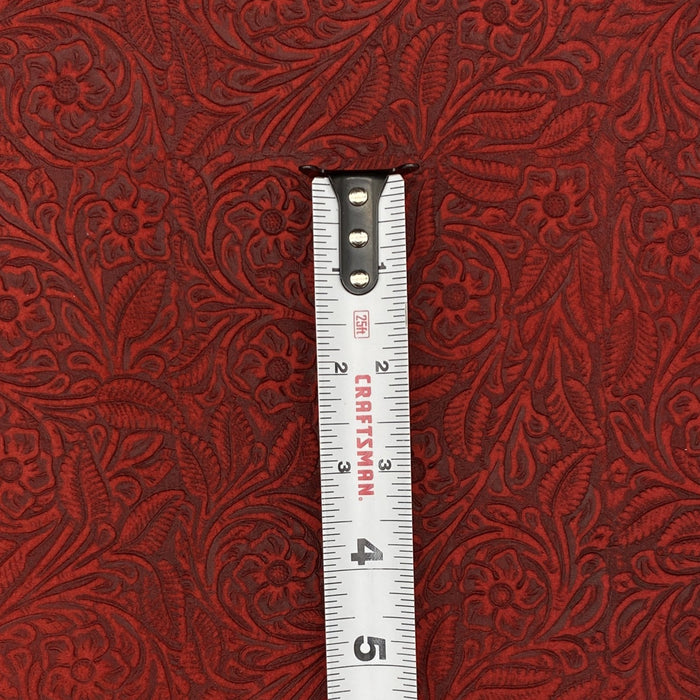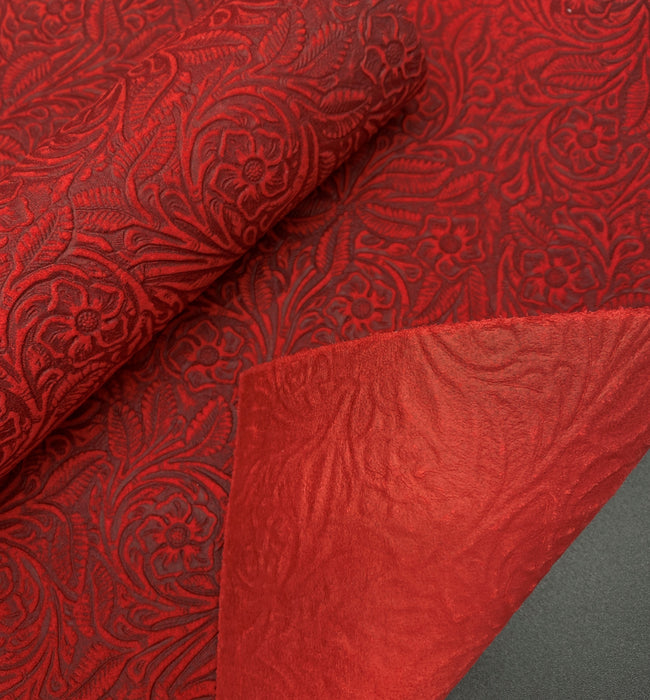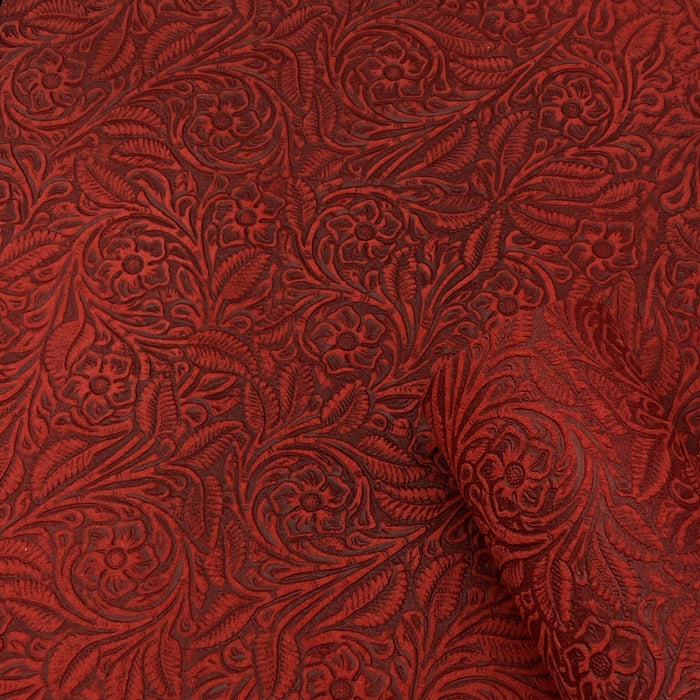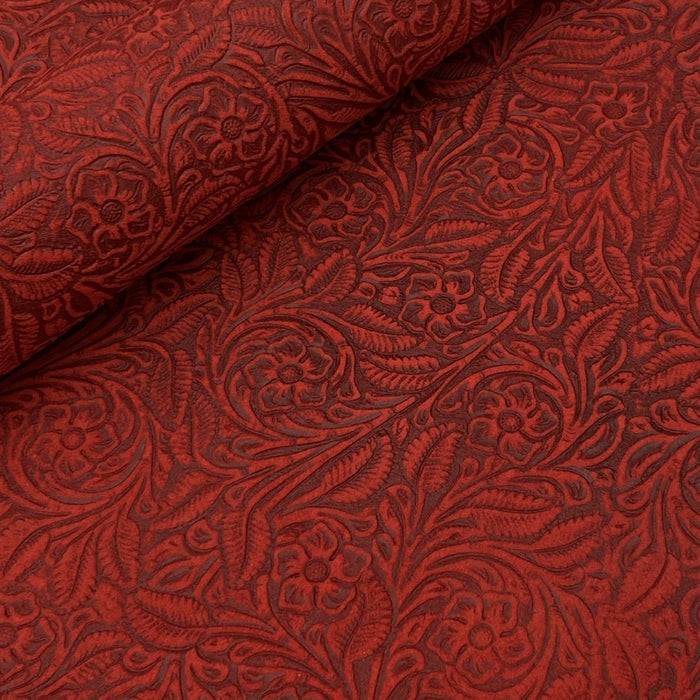 Floral Embossed Suede Sheet - Red
These floral embossed cowhide suede sheets are a nice deep print in a beautiful shade of red with a slight two tone look to give a nice shadow look to bring out the pattern.
Please see image for pattern measurement. These have a medium soft temper to them.
The back is a matching red color that is smooth with the occasional stamp or very minor flaw.
Thickness: 3-4oz (1.2-1.6mm)
***COLOR EASILY TRANSFERS. We recommend using the Angelus Water and Stain Repellent to help minimize bleeding.