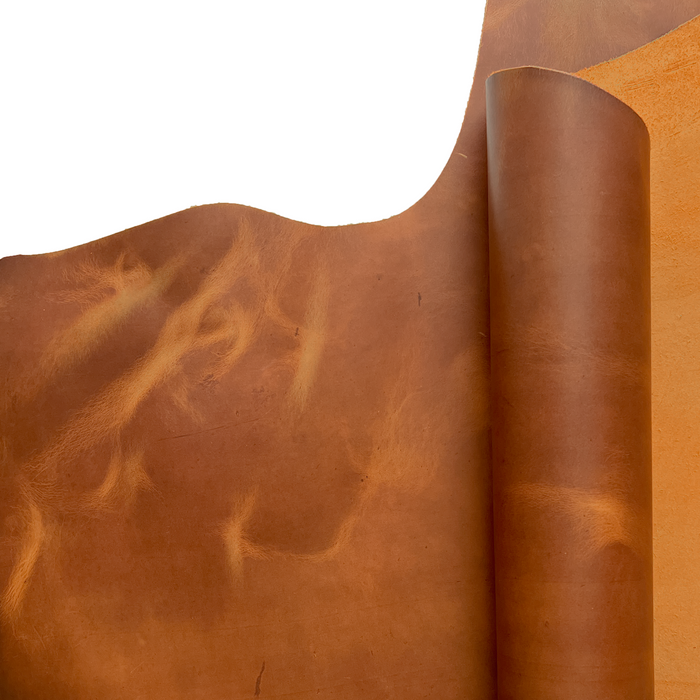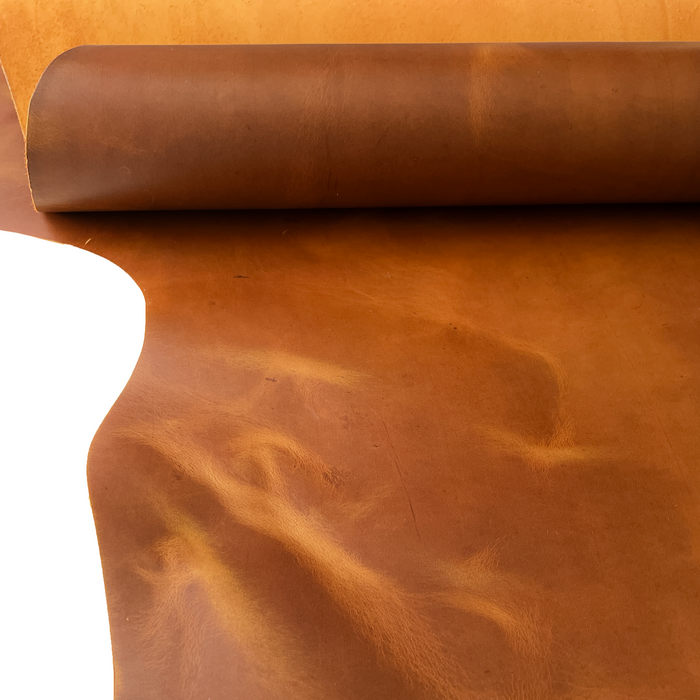 Oil Tan Waxy Pull-Up - Tan
Combining supportive oils and waxes for the ideal shade and feel, these superior hides are a deluxe pull-up leather.
Boasting a medium-soft hand that is ideal for luxury leather goods.
Brands possible, and more than likely, have one or more of the following: scars, scratches, and other minor blemishes. These on the oil tan pull-up finish give this leather a rustic, unique look to your finished goods! 
Thickness: 5oz (2mm)
Average Size: 26sq ft.-29sq ft.