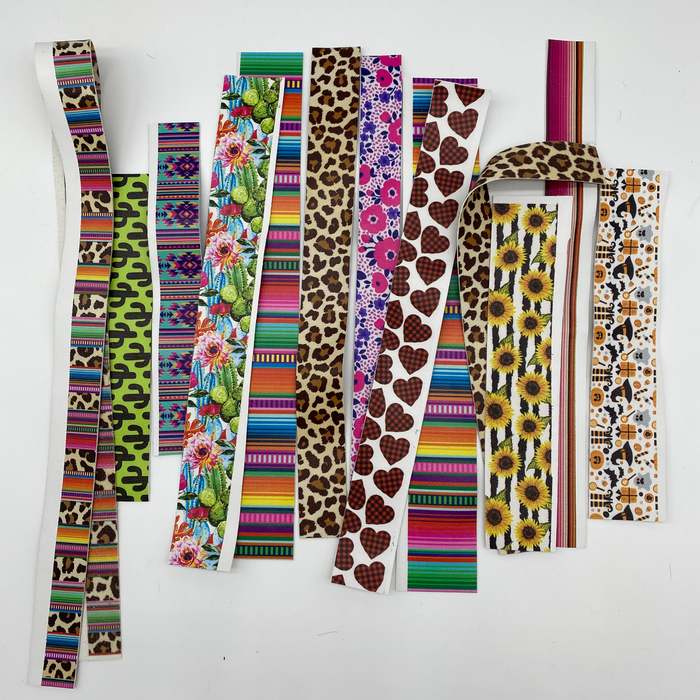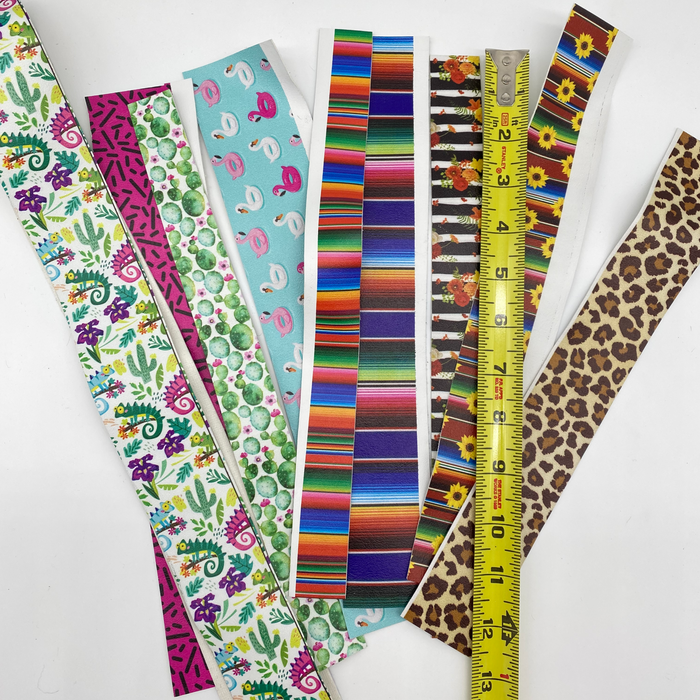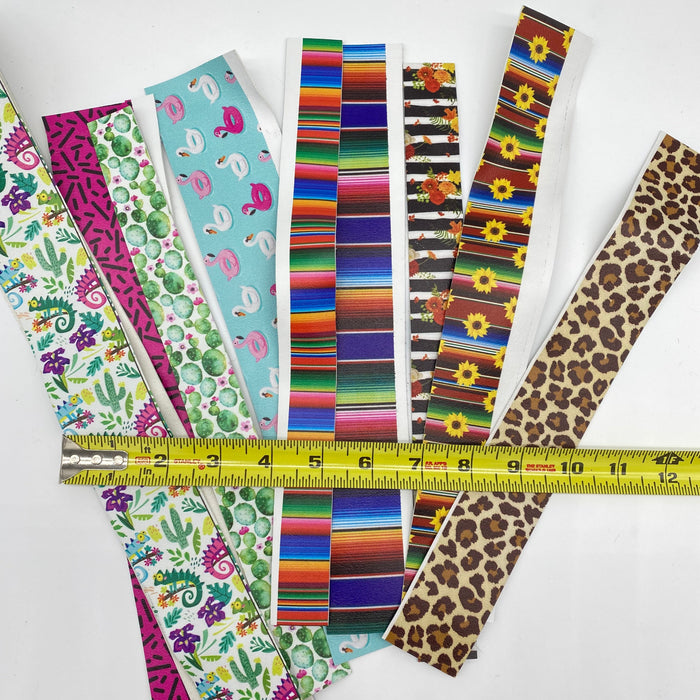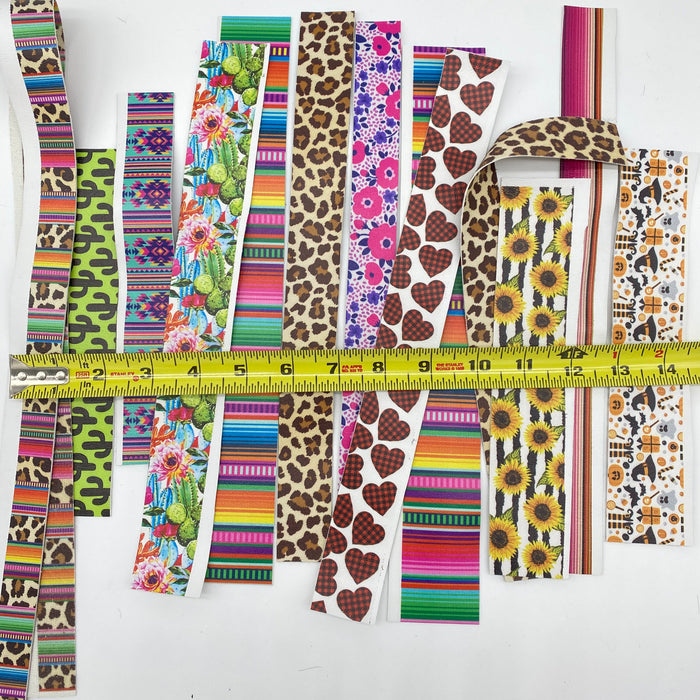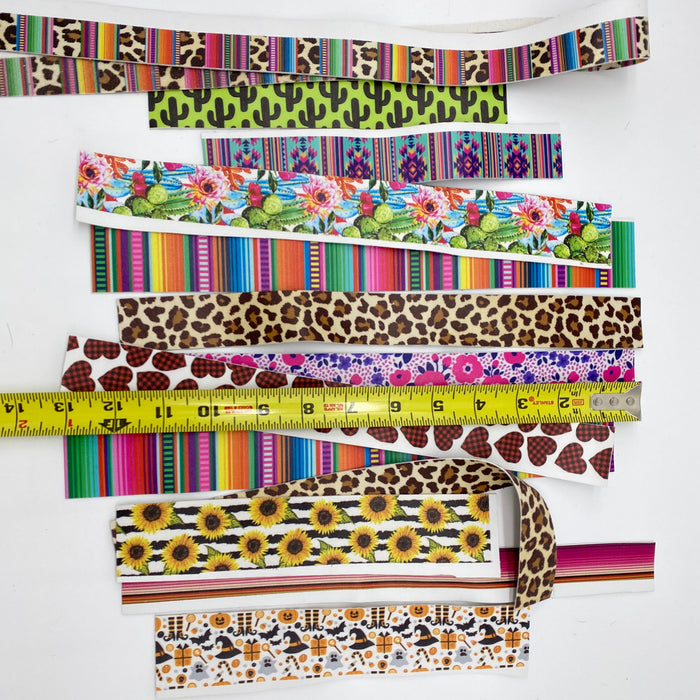 Faux Leather Scrap Strips - 4oz
These scrap strip pieces are printed marine grade upholstery vinyl that work great for earrings (mini earrings, druzy styles for these strips), key fobs, inlays, straps, doll accessories and more.
Each picture in the listing shows 4oz of scrap, which is what the listing is for. Strip quantity will vary in each package depending on the size of the strips. Prints will also vary and we will not be able to take request on print styles at this time.
This material cuts well by machine, scissors or rotary knife.
Holds it shape, waterproof and mold resistant.
If any of the pieces are folded or creased, they can be ironed or steamed! Steaming them won't hurt the print, but steaming the back will work best. Ironing just use low heat, and put a pillow case over the print or iron the backside.