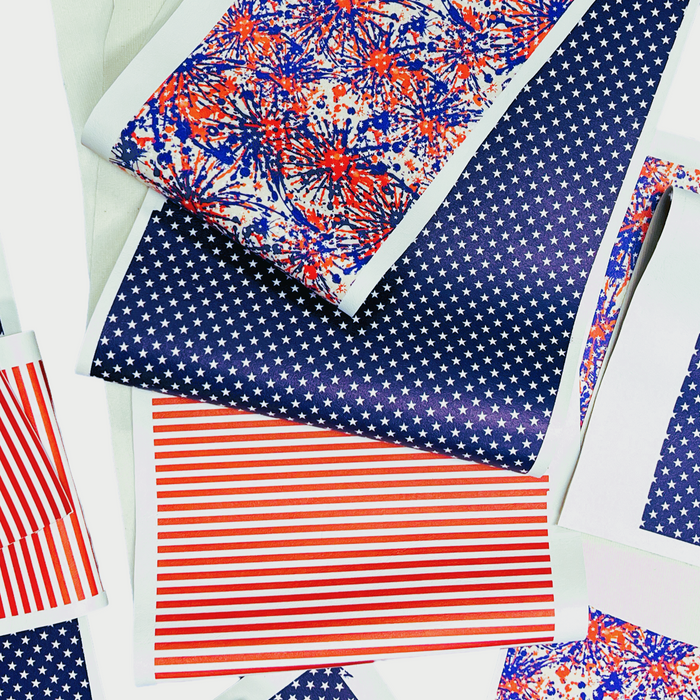 Fourth of July Faux Leather Bundle
These scrap packs range from 11oz-12oz in total weight.
Sizes of each piece will vary, each package will have a piece of the Mini-Stars (navy background) or Regular Navy Stars, Red Stripes, and our Grand Finale print!
These will ship within one business day!