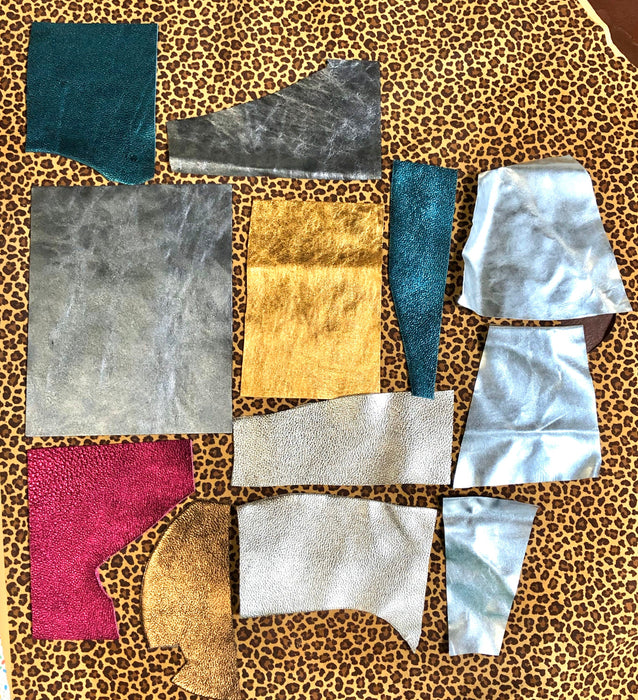 Metallic Leather Scrap - 8oz bag
These 8oz packages of real cowhide leather scrap have all metallic leathers in them!
Pictures are examples ONLY, each package will vary and may or may not include same leathers as pictured.
These will only be metallic real leather but may not include colors shown.
These gorgeous scraps are perfect to use for earrings, inlays, and other small accessories.
Each image shows 8oz of scrap.
Thicknesses range from 2oz-4oz / 0.8mm - 1.8mm
Sizes of pieces vary, please see pictures for examples.
We try to make sure you receive a good variety in each package!
**due to availability , we will not be able to fulfill special request on this item**