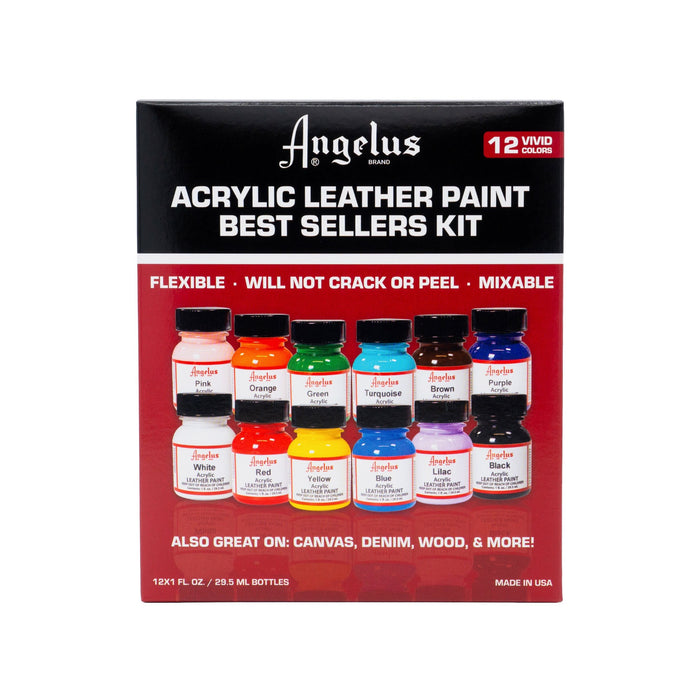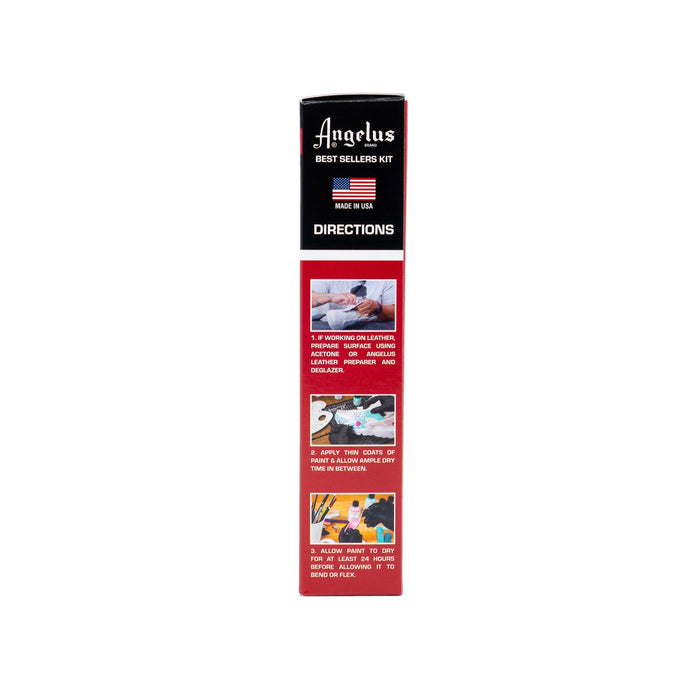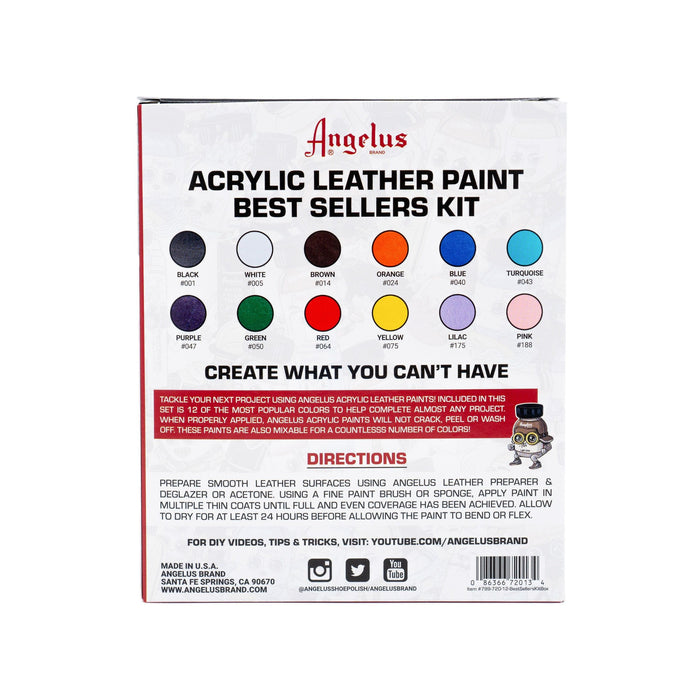 Angelus Acrylic Leather Paint - Best Sellers Kit 12 colors
Angelus Paint can be used on any leather surface, as well as many other surfaces as long as they are prepped properly. Some of these other surfaces include: Canvas, Fabrics, Mesh, & more!
Includes one each of the following 1 oz. Acrylic Leather Paints:

Black, White, Red, Orange, Yellow, Green, Blue, Purple, Pink, Turquoise, Lilac, & Brown.