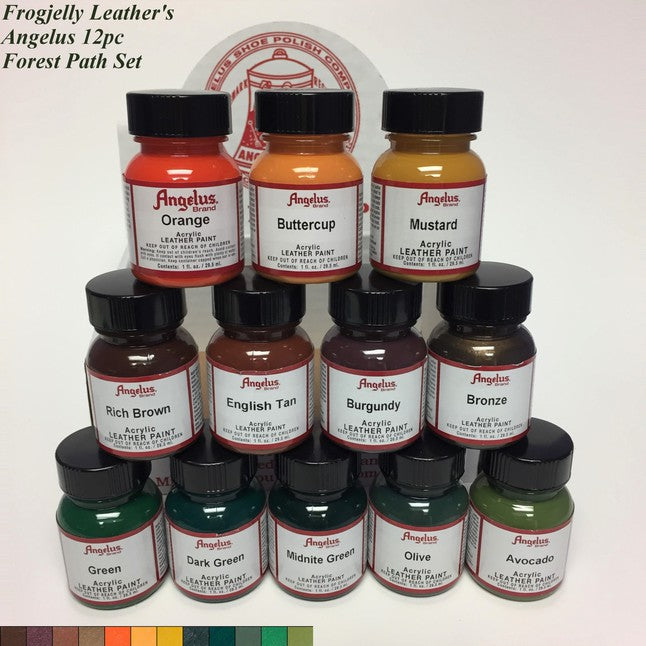 Forest Path - Angelus 12 Color Paint Kit
Angelus Brand shoe paint is the premier paint for your custom sneaker, bag, furniture, or any leather project! Angelus paint is flexible so it won't crack, peel, fade, or rub off. Non-toxic and water-based make it easy to clean and easy to use.
This 12 color Angelus kit is a wooded forest palette that was hand picked by our Creative Director, and resident artist, Samantha. Forest Path has everything you need to set the scene for a late summer hike. This assorted color kit will make you want to grab your backpack, get on the trail and get to painting!

Comes with a handy Angelus Shoe Polish box for displaying your 1oz paints.